Carol's Daughter Declares First-Ever National Curl Crush Day
4/7/2021, noon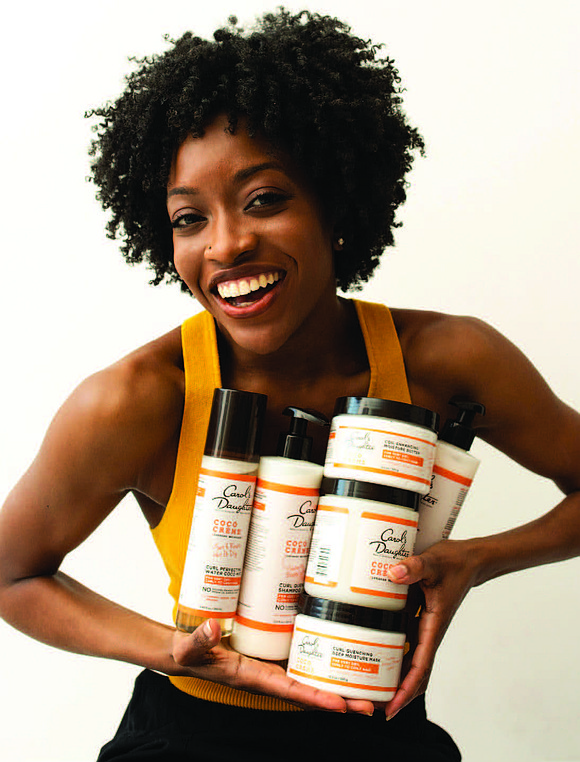 Carol's Daughter Declares First-Ever National Curl Crush Day

     "Curl Envy" is a real thing, according to new research conducted by Carol's Daughter, which found that 82% of Black Women admitted to having experienced it. That's why the brand recently challenged women everywhere to love their curls rather than wishing for someone else's and declared March 16 as National Curl Crush Day, a day to celebrate all curls and empower everyone to be their own curl crush by showing off their beautiful, natural hair.
     As a natural hair pioneer, hair care and self-love are at the heart of Carol's Daughter, yet for many Black women, the emotions tied to their hair is complex. In fact, the survey conducted by Carol's Daughter, revealed that while 74% of women either like or love their hair, 75% have wished for a different texture. Being a brand that caters to every kind of curl, the movement aims to remind women that their hair is their crown.
      "Growing up, my mother taught me to be happy with the hair on my head and to take care of it. I may be an introvert in life, but I have been bold when it comes to my hair. I've had locs, braids, wraps, weaves and have done the 'big chop' about four times in my life and in all that I've learned that all my hair wants is for me to love and care for her, so I do," explains Carol's Daughter founder, Lisa Price.
   As part of the National Curl Crush Day celebration, Carol's Daughter is expanding its award-winning, fan-favorite Coco Crème Curl Collection with two new, versatile styling products including Curl Perfecting Water Coco Mist and Curl Shaping Cream Gel.
     "In celebration of loving our hair and being our own Curl Crush, I am thrilled to announce the new additions to the Coco Crème collection because they are like a love letter to your curls. They offer you the blend of styling power to keep your curls popping, coupled with the intense moisture and hydration your hair craves," says Price.
    The Curl Perfecting Water Coco Mist (8.45 fl oz) & Curl Shaping Cream Gel (16floz) are available for $11.99(SRP) at CarolsDaughter.com, Amazon.com and retailers nationwide.