CHICAGO PUBLIC SCHOOL RECEIVES 2020 NATIONAL BLUE RIBBON RECOGNITION
10/14/2020, noon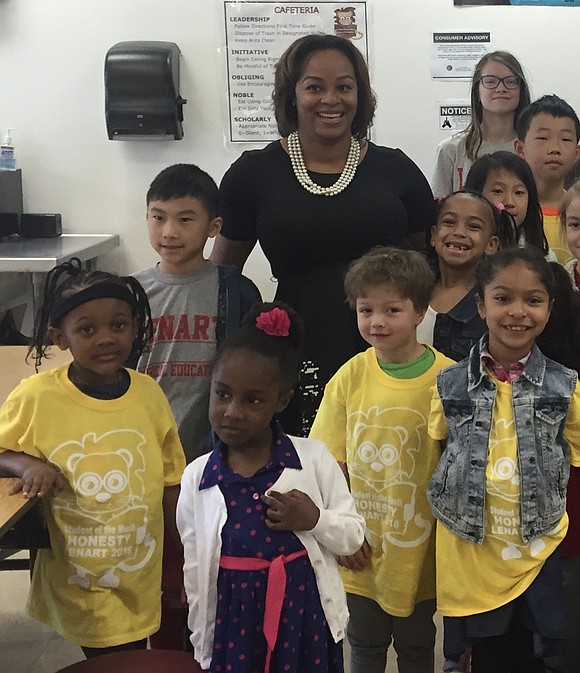 Chicago Public School receives 2020 National Blue Ribbon recognition

BY TIA CAROL JONES
       Ted Lenart Regional Gifted Center, located at 8101 S. LaSalle, was named a 2020 National Blue Ribbon School. It is the first time Lenart received this award and the West Chatham school is one of six Chicago Public Schools to receive the recognition this year.
     Lenart is a selective enrollment school, which includes grades pre-K to eighth. It is one of three regional gifted programs within the Chicago Public School system. Lenart received the recognition for being an exemplary high achieving school.
     The National Blue Ribbon School Programs, which is part of the United States Department of Education, began in 1982 as a way to recognize outstanding schools. It celebrates school excellence, turn around stories, as well as closing subgroup achievement gaps. To date, there have been 10,000 schools that have received the National Blue Ribbon recognition.
     Schools have to be nominated for the rec- ognition based off of students' performance on standardized tests. Angela Sims, principal of Lenart said after a rigorous application process, the Department of Education makes a recommendation as to which schools it will recognize for that year.
     "It's an acknowledgement of the hard work from our staff and our students and our families," Sims said. "It's a great honor to have, that you are receiving national recognition for the hard work you have done."
     At Lenart, Sims said an emphasis is placed on accelerated learning where approximately 280 students are enrolled. Students come from across the city to attend the school and represent various backgrounds.
     Sims went on to discuss how the school works hard to, "build a community that really recognizes and celebrates," the diversity of students and added it's important to have a culturally responsive atmosphere at the school.
     Sims said one of the other goals is to make sure that the school is reflective of who the students are, what their interests are, as well as making sure they bring into focus the cultural pieces.
     She said while there's a big emphasis on instruction, the school also tries to help students develop "strong identities" as well as to help them to see their place and role they may play in their greater community. "We try to bring all of that into our building and build our curriculum and teaching around that," she said.
     Sims said since the school has been doing remote learning, the teachers check-in with the students and students are allowed to share and even interact with one another.
     She said while academics and instruction are important, making the connection and supporting students socially and emotionally are just as important. If the students are "not well and whole in that way, they won't learn from you anyway," she said. If that happens, "they're not in a position where they can learn," she said.