Womanish Pop Up to explore what women love
3/25/2020, noon | Updated on 3/25/2020, noon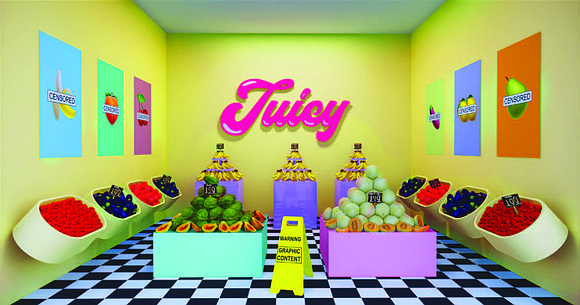 Womanish Pop Up to explore what women love
month pop-up. Dionna said they don't want to keep it open for a long extended time because they want to keep it new, fresh and inclusive.
"We do plan on taking this to other cities. Chicago is home, so we might do it for like a two-month stint, this year. And, next year, we'll do it again, so it'll always be something new," Dionna said. "We definitely want to take this around to other major cities like LA, New York, different things like that. So, women around the U.S. can experience Womanish."
Danyelle said her favorite room is the Child-ish room, because she's "a big kid at heart." She said she really likes the feeling of walking into the room because "it takes you back to childhood and simpler times."
Dionna said her favorite isn't a room but a transition into a room called Publ-ish.
"It's going to be just like a mural of quotes and articles from really powerful, amazing women throughout history. I just think that's so powerful and impactful just to be able to see that and experience that. That's what my favorite is," she said.
Danyelle said she wants people to get a sense of community, women supporting other women and power from the exhibition.
"We want people to have conversation[s] about things that are affecting women, different sociopolitical topics. We also want people to have a really good time. This time is kind of a stressful time, and so we want people to come in and have a good time and have fun and make friends," she said. "That's why we have so much programming, happy hours. We really are promoting community and a safe space and networking and really just kind of you leave the world behind when you enter Womanish. It's kind of an all-inclusive experience, from bars inside to an actual programming space to a diner, there's so much to do. We kind of want you to get lost in our fun house."
Dionna said she wants the exhibition to serve as an inspiration to other young women.
She said it's also important that the concept was first started by two young Black women.
She said what's important to her is that other women that look like them think they can do it too!
"This business was totally concepted and created by women," Dionna said. "And we kind of bootstrapped it," She added they didn't have super big investors or brands or anything like that behind them. "I think it's really powerful that three regular women created this big movement. So, I think that's really cool as well," added Dionna.
Due to recent developments with COVID-19, the opening of the pop-up has been postponed from its original Wednesday, March 24, date. For more information and tickets, visit www.wearewomanish.com.