State and city programs provide resources to help prevent homelessness
3/25/2020, noon | Updated on 3/25/2020, noon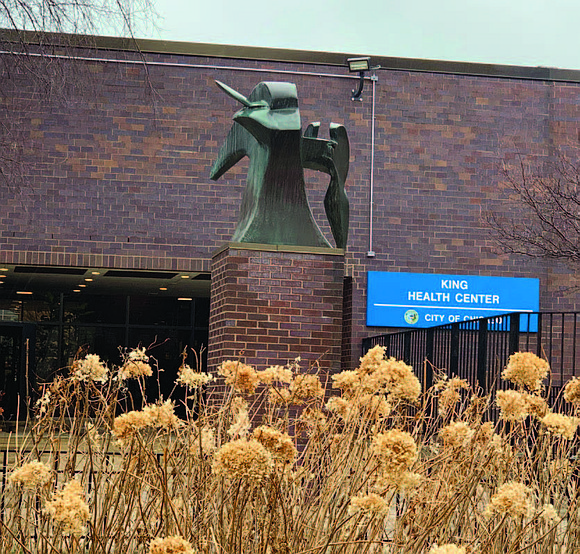 State and city programs provide resources to help prevent homelessness
BY TIA CAROL JONES
Two programs, one in the City of Chicago's Family and Support Services, and another from the Illinois Department of Human Services, are designed to help residents and provide them with rental assistance and resources as a way to help them stay in their apartments after they experience a crisis.
The Emergency Rental Assistance Program began with the goal to prevent homelessness by providing financial assistance to Chicago residents. It also seeks to stabilize individuals and families in their existing rental units who are in danger of eviction. The program is part of the Chicago Department of Family and Support Services.
Those eligible include households who have experienced a temporary economic crisis, which includes temporary loss of income, fire or flood, court order to vacate, or domestic violence. It provides payment of rent in arrears to prevent eviction and payment of rent.
Keisha Jenkins is a human service specialist for the Department of Family Services. She said people who participate in the program must be behind in their rent. And, the program doesn't pay for first months rent or security deposits, unless the person was in a fire or a domestic violence situation.
"A lot of people take advantage of it," she said.
Eligible residents have to complete an application and have a documented crisis or emergency and have proof of income. They also must be able to demonstrate that they are able to meet prospective rental obligations after assistance is granted based on anticipated or current income.
People can apply at one of six of the City's Community Service Centers: 1140 W. 79th St; 10 S. Kedzie; 845 W. Wilson Ave.; 8650 S. Commercial Ave.; 4312 W. North Ave.; and 4314 S. Cottage Grove. There are two orientations each day, 10 a.m. and 2 p.m.
In the state of Illinois, there is the Homelessness Prevention Program. The program, which is part of Illinois Department of Human Services, provides rental assistance and supportive services, as well as utility assistance, related to the prevention of homelessness to eligible individuals and families who are in danger of foreclosure, eviction or homelessness or are currently homeless. It pays rent or security deposits, rent arrears up to three months, as well as utility bills and those in arrears.
Applicants can also receive job preparation and employment services, counseling, housing location, outreach, follow-up and case management.
For more information about the Emergency Rental Assistance Program, visit www.cityofchicago.org/fss, or call 312-747-2300. For more information about the Homeless Prevention Fund, visit www.dhs.state.il.us, or call 800-843-6154.