FOUNDER WANTS TO INSPIRE NEXT GENERATION WITH BOOK
6/3/2020, noon | Updated on 6/3/2020, noon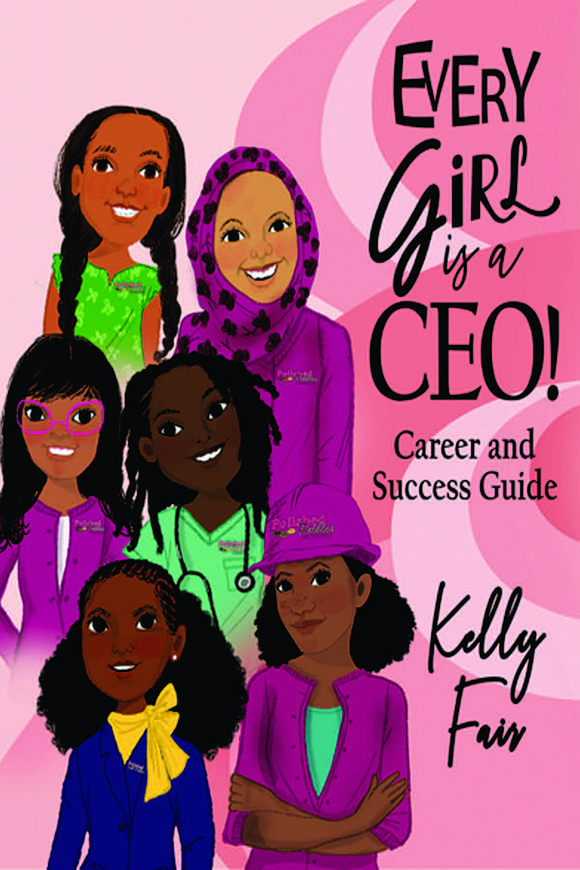 Founder wants to inspire next generation with book
BY TIA CAROL JONES
Kelly Fair, executive director and founder of Polished Pebbles Girls Mentoring Program, began her program in 2009 with the aim to impact the lives of girls by helping them to become great communicators. After 11 years, Fair and the organization have helped more than 3,000 girls.
Now Fair has written a book, "Every Girl is a CEO! Career and Success Guide." Fair said the book was birthed out of working 20-plus years in the field of education as well as her work with youth community programs. She also leaned on her 10-plus years of working in the Polished Pebbles Girls Mentoring Program.
Fair said over that time, in order to really help the girls understand the importance of being good communicators, they needed to learn some basic things. This included: how to introduce yourself to someone, how to communicate effectively to resolve conflict with peers, how to be respectful to adults and how to use their communications skills to launch successful careers.
Fair, who said a big part of her passion is helping girls dream and prepare for those future careers, added the organization took the essence of Take Your Daughter to Work Day and created a program where partner industries host a girl for Take Your Polished Pebbles to Work Day. She said after working with communities and companies, there was a need for a good comprehensive guide that could be used as a toolkit to help young girls dream and prepare for future careers.
Fair said with COVID-19 and the prospect of not having robust summers like we've had in the past, it's critical for girls to still receive training for their future careers.
"Despite what's going on, we want to make sure that girls know, and we protect their ability to continue to dream even in COVID-19," she said. "We think the 'Every Girl is a CEO' book is a really great guide to be that catapult to help them continue to dream and do summer preparation for future careers."
The book features women of color and highlights figures such as Marsai Martin, Harriet Tubman, Delores Huerta, Serena Williams and Oprah.
It also includes things like how to prepare for your first job interview, how to find a mentor and how to design a dream career.
Fair said the book gives girls an opportunity to share "non-traditional stories" of women who would not necessarily be considered corporate or the formal CEO's. These women led and had an impact, she said and so it's helps the girls to "find stories they can connect and relate to."
Fair said it is her hope and desire young girls who read the book start to build their confidence and see themselves as competent young women. She added she hopes it gives them the inspiration to dream and think about something bigger and beyond what they're used to.
"There are things in there that help them develop goals for their personal life, for their school life, for academic life, for their career life, things that help them determine their own strength, their own skills. It's a toolkit in that way," she said. "Then, it's also these stories about women who are actual leaders and CEO's in government and corporations, entrepreneurs who started their own businesses and they talk about their first jobs."
The book, "Every Girl is a CEO! Career and Success Guide," costs $12 and is available at www.polishedpebbles.com.