Alderman Eyeballing Two Grocery Stores for Halsted Corridor
2/19/2020, noon | Updated on 2/19/2020, noon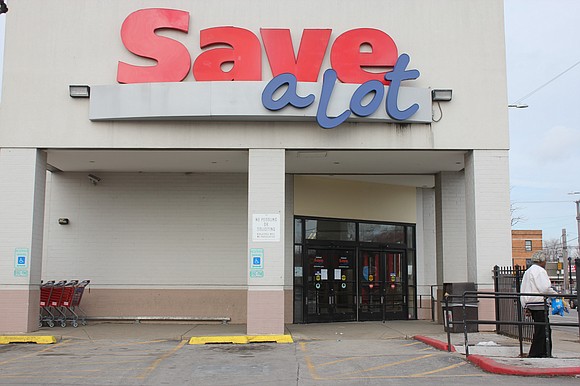 Alderman Eyeballing Two Grocery Stores for Halsted Corridor
BY WENDELL HUTSON, Contributing Writer
The pending closure of Save-A-Lot in Auburn Gresham has the local alderman seeking possible replacements to avoid a food desert along the Halsted Corridor.
According to Ald. David Moore (17th), he already contacted Pete's Fresh Market and Local Market, an independent grocery store in South Shore, to peak their interest in replacing Save-A-Lot, 7908 S. Halsted St., once it closes on Feb. 22.
"I have been in conversations with the mayor's office to find another grocery store for that location and the mayor supports my efforts," said Moore. "So far, I have contacted Local Market and Pete's Fresh Market to peak their interests and I am now waiting to hear back from them."
Officials for Local Market and Pete's Fresh Market did not return calls seeking comment.
Unlike Pete's Fresh Market, which is a chain grocery store, Local Market is an independently owned store by Cezary Jakubowski and his wife Eva. And last December, the couple opened the 62,000 square-foot store inside the Jeffery Plaza, 2101 E. 71st St. after being recruited by Ald. Leslie Hairston (5th).
The Save-A-Lot closure will mark the third major business to close along Halsted Street in the past seven months. Last July, Bank of America closed 16 Chicago branches, including one at 7900 S. Halsted St., and last month, CVS Pharmacy closed its store at 7858 S. Halsted St. Finding replacements for those two retailers have been challenging, contends Moore.
"The Bank of America Building is still being used because it is getting a lot of foot traffic from the ATM," he said. "But I am still in talks with other banks to see if they are interested in coming to Auburn Gresham. It's going to take some time to replace these businesses, but I am confident I will get it done."
Sarah Griffin, a spokeswoman for Save-A-Lot, did not return phone calls seeking comment by press time.
But Steve Doss, store manager at Save-A-Lot, confirmed all 15 employees working at the Halsted store have been reassigned. He said he's glad everyone decided to stay and added due to the closure, he'll move to the Save-A-Lot on 7240 S. Stony Island.
One after another, major retailers are exiting the Halsted Corridor, but Moore said the city's new INVEST South/West initiative was designed to jumpstart economic development in communities experiencing a business decline.
Mayor Lori Lightfoot said she met with Moore and would assist him to bring new businesses to the corridor.
"My team and I will be working with Alderman Moore and every member of the City Council to bring much-needed economic development throughout the South and West Sides," Lightfoot told the Citizen. "Seventy-ninth street in Auburn Gresham is one of the key corridors that INVEST South/West will directly target with needed resources and assistance in bringing long-term viable tenants to revive the community."
She added that INVEST South/West aims to leverage $750 million in resources from public, private and nonprofit sectors to revitalize commercial corridors in 10, economically challenged neighborhoods. Those neighborhoods are Roseland, South Chicago, Auburn Gresham, Englewood, South Shore, New City, Humboldt Park, Austin, North Lawndale, and Quad Communities.
"Auburn Gresham was among the neighborhoods identified by this new program and I am confident it will help rebuild our local economy," said Moore. "The people of the 17th Ward deserve better and I won't stop until my constituents have the same quality of life as residents in more affluent communities."