REXY* PREMIERS NEW SINGLE AND VIDEO "HOW YOU FEEL"
4/1/2020, noon | Updated on 4/1/2020, noon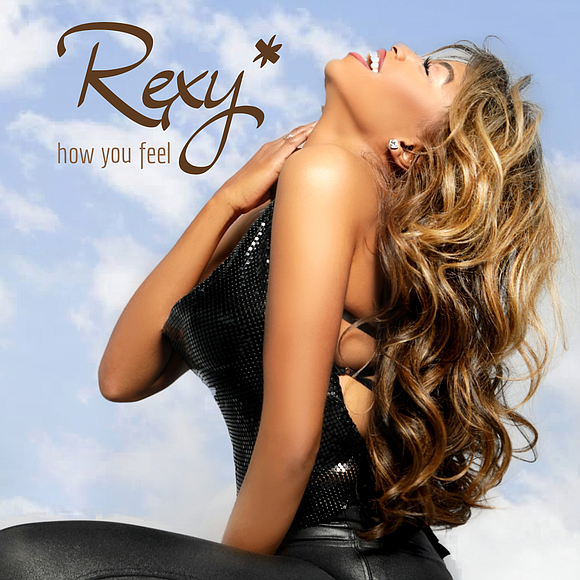 REXY* PREMIERS NEW SINGLE AND VIDEO "HOW YOU FEEL"
Like most artists scheduled to release music during the Covid-19 pandemic, Bahamian artist & songwriter, REXY* had thoughts about whether it was still the right time. After surviving Hurricane Dorian which devastated the northern islands of The Bahamas, she knows a thing or two about pushing forward and shares, "Nothing has prepared us for what's happening globally with Covid-19. We've all had to shift and adjust but in some of the darkest times, the right song can energize you. With so much uncertainty & anxiety, people's desire to dance, sing, and share their creativity with the world is evident in the thousands of people who have been partying virtually and posting their version of dance challenges.
With her video and single for "All Our Lives," making its way up the international pop charts and instructions to isolate, she decided to connect with followers who immediately asked "Hey Rexy, what's next, where's the new music?" With their encouragement, she decided to release, How You Feel, a song that she'd been holding onto for Spring 2020. "We need more feel-good music & positive vibes. And it feels good to share new music...it makes me feel connected, even through social distancing. There's just a sense that were in this together. This is my way of checking in and asking, How You Feel!"
Over How You Feel's melodic island beat produced by Aden Emmanuel, Rexy's quick-witted and weighty lyrics are ones only a boss would recite. She holds no punches in a song which was written from the perspective of woman who has a reality check on love. "How You Feel is about approaching love realistically. I'm speaking for women who are about their business, who don't play games. The woman who is not caught up in the fantasy of what love is supposed to look like but wants the real deal. We've all learned from previous experiences and although we may have entered relationships in the past with rosy lens on, this time we want to be clear. How You Feel?!!! In the video, actor/model, Derrick Jadotte, who portrays her love interest seems to be making all the right moves, but Rexy make it clear lyrically and through the visuals that she has standards and won't accept anything less than his best.
As COVID-19 has impacted travel globally, for Rexy, an executive in the airline industry (Vice President of Operations and General Counsel at Western Air) it's an unpredictable and trying time. "Remaining calm and focused is key. I believe prayer & smart actions changes things, fear does not." shares Rexy. "I hope we can use this difficult time as an opportunity to build faith and remain hopeful. For artists, be creative! In the Bahamas we persevered after Hurricane Dorian by being resourceful, unwavering and creative. Though there's much more rebuilding to do (and Covid19 doesn't make that easier) but we know we will overcome this challenge."
Follow Rexy on socials @RexyRolle
Website: itsrexy.com
Follow Rexy on socials @RexyRolle. Website: itsrexy.com