CHICAGO GETS ITS FIRST TRUTH AND RACIAL HEALING LEADER
9/18/2019, noon | Updated on 9/18/2019, noon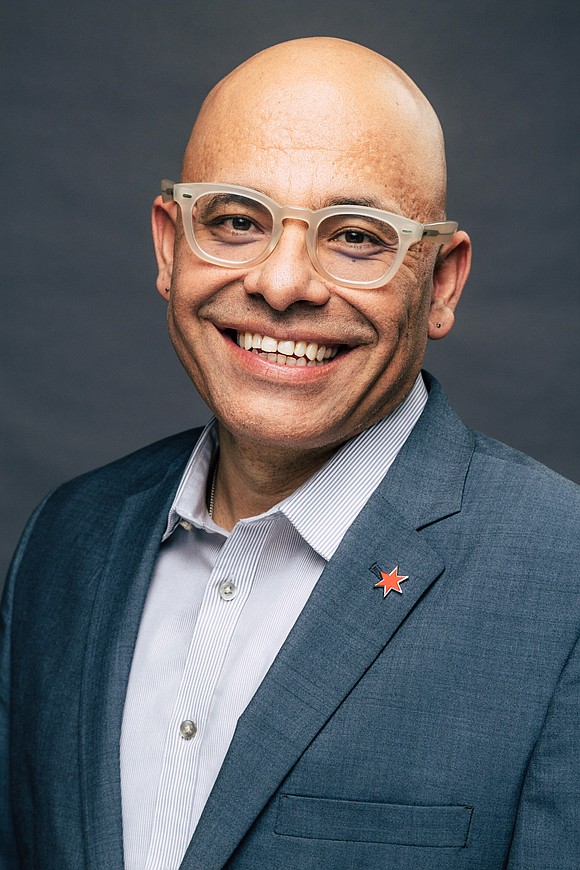 CHICAGO GETS ITS FIRST TRUTH AND RACIAL HEALING LEADER
José Rico named first director of Truth, Racial Healing, and Transformation Greater Chicago
CHICAGO, Ill. – Truth, Racial Healing, and Transformation (TRHT) Greater Chicago has named
José A. Rico, a community leader and educator, as its new, and first, director.
Dedicated to promoting healing, increasing racial equity and fueling transformation across Cook County communities, TRHT Greater Chicago has been active since 2017. Administered by Woods Fund Chicago in partnership with Field Foundation of Illinois, Metropolitan Family Services, and the Chicago Community Trust, it is part of a comprehensive, national and community-based process supported by the W.K. Kellogg Foundation (WKKF) to unearth and jettison the deeply held, and often unconscious, beliefs created by racism.
Rico was selected after a six-month search led by the TRHT Greater Chicago search committee and Morten Group. As director, he also will serve on the TRHT Greater Chicago Leadership Advisory Committee, whose members include Ric Estrada of Metropolitan Family Services, Angelique Power, from the Field Foundation of Illinois, and Daniel Ash, from the Chicago Community Trust.
For the past three decades, Rico has worked in Chicago schools and community-based organizations, as well as on a national level leading development of educational policy in the White House under President Obama, and currently serves as the Chief Partnership Officer for United Way of Metro Chicago - where he has continued his life's work of making sure the basic needs of the most vulnerable are being met and defending human dignity.
"We're really at a crossroads of whether the city is going to tackle the inequities that have been part of our city for so long," Rico said. "When we look at everything that we want for our families, whether we want good schools, whether we want to be able to be in a healthy community, we have to address the issue of the racial inequity that persists. And we need to be able to be truthful about that."
A native of Jeruco, México, Rico immigrated to the United States as a child. He graduated from Whitney M. Young Magnet High School, pursued his degree in mechanical engineering at the University of Illinois–Urbana, and taught science at Chicago's Latino Youth Alternative High School for three years.
"Teaching really opened my eyes to the injustices that were happening in our city," said Rico. "That's when I dedicated my life to working so that, not just the people in my community, but people across the city, could live a life of dignity here in Chicago."
Later, Rico worked in youth development and community service for Public Allies, on family rights with the Illinois Coalition for Immigrant and Refugee Rights, and in education policy with the University of Illinois at Chicago. After earning master's degrees in curriculum instruction and assessment, and in educational leadership, K-12 administration, he became the founding principal of Multicultural Arts School, a high school serving families in Chicago's Little Village and North Lawndale communities with a focus on social justice and arts integration.
In 2009, Rico was appointed by President Barack Obama to serve on the White House Initiative on Educational Excellence for Hispanics. After returning to Chicago in 2014, Rico began working for United Way of Metro Chicago, where he has directed the investment of over $100M to provide human services and increase the leadership capacity of community based organizations, improving the lives of individuals and entire neighborhoods.
Rico will continue in his current role with United Way of Metro Chicago. This unique partnership will allow him to do even more for this city he calls home - this place he's committed his life to making more equitable and just for all its citizens.
"One of the reasons I'm excited to take on this opportunity with the Truth, Racial Healing, and Transformation process is because of the great people that have been involved in this work for the past two years. They have given up a lot of their time and a lot of their hearts to be able to imagine and foresee what Chicago's future could look like," said Rico.
ABOUT TRHT GREATER CHICAGO
Since it began in 2017, TRHT Greater Chicago has worked on a community-driven plan to tell the truth about the legacy of racism, heal from the traumas of racial injustice, work with communities to learn, educate, engage, and liberate each other, and build a multi-layered racial equity action agenda.
TRHT Greater Chicago focuses on four key areas: truth and narrative; healing; law and policy; and youth. Each of these areas has had a dedicated TRHT Chicago working group or "design team" during the planning phase – the co-chairs of each of the four design teams have also been a part of a Leadership Advisory Committee.
Its efforts include hosting citywide events, including celebrations of the National Day of Racial Healing through storytelling, training 66 members on the racial equity impact assessment (REIA) tool and preparing 22 individuals to become racial healing practitioners. TRHT Greater Chicago will draw on the work of the four design teams to begin implementing ideas and strategies to transform Cook County. Efforts may include but are not limited to building a racial equity agenda, launching community-led grantmaking, learning from those who are doing work to advance racial equity, facilitating racial healing circles, and more.

For more information about TRHT Greater Chicago, visit
http://bit.do/trhtchicago.