26-YEAR-OLD VOTING ADVOCATE TAKES ON NEW COUNTY-WIDE LEADERSHIP ROLE
11/6/2019, noon | Updated on 11/6/2019, noon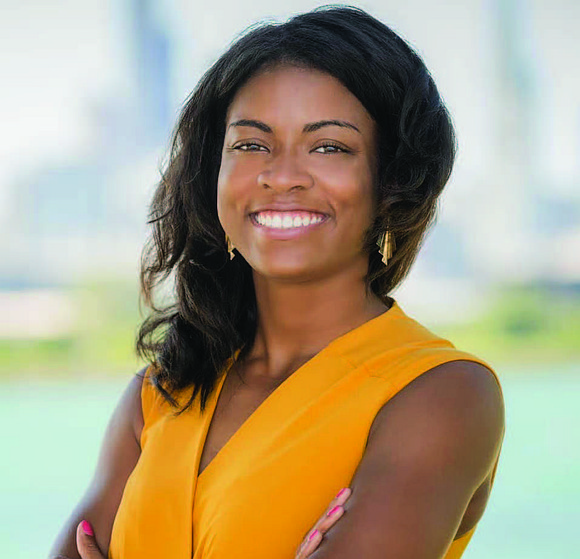 26-Year-Old Voting Advocate Takes On New County-Wide Leadership Role
BY KATHERINE NEWMAN
As the new chairwoman of the Cook County Young Democrats and president of the Chicago Votes Action Fund Board of Directors, Chakena Sims has a vision for expanding access to voting rights in Chicago and engaging a new generation of political activists across Cook County. With a strong handshake and 26-years of life under her belt, Sims is ready to be an advocate and a leader as the 2020 election approaches.
"I was born and raised in Chicago and I was a Chicago Public School student from kindergarten to 12th grade. I got involved with politics at an early age before I actually had the language to really describe my involvement," said Sims.
As a straight-A student, Sims said she was constantly placed into leadership roles at her school and was able to see inequity first hand at her own school and when she visited other schools for extracurricular activities.
"In my own school, both elementary and high school, I saw the lack of resources and the differences between some schools on the south side and the north side. When I had those leadership opportunities, I didn't take for granted that I had the ears of the people who were in power to make changes and I was unapologetic about sharing with them the fact that we need resources," said Sims.
In 2013, while in Chicago during her summer break from college, Sims took a job working as a community organizer for Chicago Votes.
It was during this time that Sims realized she had a passion for voter's rights advocacy. During that summer, Sims went door to door across the city of Chicago working to get residents registered to vote and connecting them with resources and information that would help to engage them politically.
Sims said her goal as a community organizer for Chicago Votes has always been to leave folks with more resources than they had before she first knocked on their door.
Most recently, Sims took on a new role as chairwoman of the Cook County Young Democrats which is an organization that was created to engage a younger generation of voters in the democratic process. As Chairwoman, Sims said she and her board of directors have decided to start from scratch and find new ways of getting young people interested in politics.
There will be several events and fundraisers throughout the coming year and Sims is calling on anyone interested to get involved especially younger voters by creating their own local Cook County Young Democrats chapter.
"I think that as young people, we have an opportunity where we don't have to take anything for face value anymore. The research shows that if we're mobilized and organized enough, we can literally change the outcome of an election at all levels of government," said Sims.
The Cook County Young Democrats will be hosting a Democratic Debate watch party and networking event at the Chicago Teachers Union, 1901 W. Carroll Ave., at 7 p.m. on Nov. 20.