WOKE Entrepreneur Summit Targets Millennials And Xennials, Features 40 Of The City's Top Business Professionals
5/15/2019, noon | Updated on 5/15/2019, noon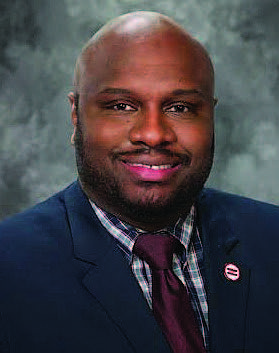 WOKE Entrepreneur Summit Targets Millennials And Xennials, Features 40 Of The City's Top Business Professionals
BY KATHERINE NEWMAN
For the second year in a row, the Chicago Urban League is partnering with US Bank to host the WOKE Entrepreneur Summit in Chicago. The one-day summit will take place on May 17 from 9 a.m. to 5 p.m. at the Lacuna Lofts and is specifically targeting African American entrepreneurs from the Millennial and Xennial generations.
The WOKE Entrepreneur Summit is different from the typical more formal entrepreneurship conferences because the event has been built with 21 to 45-year-old African American entrepreneurs in mind. This means that suits are discouraged and "casual flyness is preferred," according to the event invitation.
Jason Johnson, director of the Center for Entrepreneurship and Innovation at the Chicago Urban League, said the purpose of the summit is to provide African American entrepreneurs in the target market, with the knowledge, skills, and tools they need to grow. That includes existing entrepreneurs who want to successfully grow their businesses or others who want to get their new businesses off the ground.
In order to reach this specific demographic, the Chicago Urban League and US Bank have intentionally woven relevant elements of pop culture into the various workshop themes to further engage attendees.
"Millennials kind of communicate differently than the generations before them and we really wanted this to be Millennial and Xennial centric," said Johnson. "We wanted it to be a conference but not necessarily feel like one. We wanted it to almost feel like an educational party where you're gaining knowledge and insight in a very relaxed and fun environment."
Johnson is calling this upcoming event "an entrepreneurship conference for the culture" and some of the different workshop titles include Getting to the Bag: Monetizing Your Creativity, #LastNightWasAMovie: Creating Memorable Event Experiences, and The Bounce Back Was Vicious: From Returning Citizen to Successful Entrepreneur.
The event will feature over 40 of the city's top business professionals and entrepreneurs who are Millenials and Xennials themselves and who will serve as speakers and workshop leaders at the event.
"We wanted to make the content approachable for the demographic," said Johnson. "The workshop titles are all modern and based on pop culture but the people providing the workshops are some of the top young professionals and young entrepreneurs, aged 21 to 45, in the Chicago market."
The Chicago Urban League Center for Entrepreneurship and Innovation, of which Johnson is the director, was founded in 2007 as a way to help African American entrepreneurs launch and grow their businesses. The Center provides the necessary tools that entrepreneurs need to operate a successful business along with helping them obtain diversity certifications and bid on public and private contracts, according to the Chicago Urban League's website.
"This age demographic isn't really the business owners of tomorrow, they are the business owners of right now," said Johnson.
For more information and to purchase tickets, visit www.wokesummit.com.