Author says America needs African American History
2/22/2017, noon | Updated on 2/22/2017, noon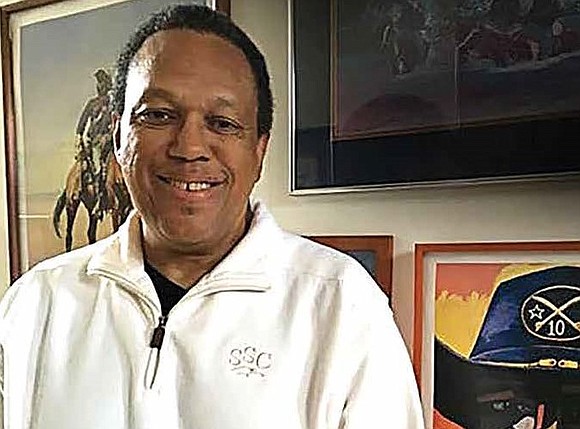 Author says America needs African American History
By Christopher Shuttlesworth
In honor of Black History Month, South Suburban
College is hosting a series of events which included a discussion about "African American History 101," by Award-
Winning Author Art Burton. Burton is a Retired South
Suburban African American History Professor and a prestigious advisor, who gave a 50-minute educational lecture on unknown facts about African Americans.
Burton taught ethnic and cultural studies at Governors State University, Prairie State College and African American History at South Suburban College. He served as the Assistant Dean of Students and Director of African American Student Affairs for 10 years at Loyola University and was Columbia College's Director of Student Development/Minority Affairs for seven years. He currently has released three award winning
books entitled "Black Gun, Silver Star: T he Life and
Legend of Frontier Marshal Bass Reeves," "Black, Buckskin, and Blue: African American Scouts and Soldiers on the Western Frontier" and "Black, Red, and Deadly: Black and Indian Gunfighters of the Indian Territories, 1870-1907,"
according to artburton.com.
During his lecture, Burton
shared important and unknown history on African American
History that he feels is very important for all people to know.
"I want to bring this unknown [African American History] and
information to my peers to help empower their [minds] so they can use this [new knowledge] as they go forward in their lives," Burton said.
Burton explained that there are a number of pioneers or African American facts that most people may not know
including the history of Jim Beckwourth, who was a famous African American mountain man.
Beckwourth was an African American who played a significant role in the American West's early settlement and was the only African American pioneer to write a novel on his travels 'from the everglades of Florida to the Pacific Ocean
and even from southern Canada to northern Mexico.' Although Harper and Brothers published his popular life story book entitled "The Life and Adventures of James P. Beckwourth, Mountaineer, Scout, and Pioneer, and Chief of the Crow Nation of Indians in 1856, Beckwourth's role was often dismissed in American history by 19th and early 20th century historians, according to beckwourth.org.
Burton said this is the type of African American history
and facts that more black people should be aware of. "There is a lot of history out in the [world] for all people to know about on African Americans in the United States," he said. "There
is more information out there to be found, researched and
dissimulated in regards to African American achievements
and accomplishments in the development of the United States."
When asked whether or not, Black History Month should
be celebrated only during the month of February, Burton
made an insightful point on the controversial matter.
"I think it should be celebrated all year around," he said. "It's okay to have a focus in February, but I always look
at it like this: [for] 365 days a year there is always something
you can learn. And I think that African American history is a part of American History [so] we need to include a lot of [African American history] into the regular conversations of American History."