PAUL G. STEWART HOSTED "FAMILY PALOOZA" RESIDENT & FAMILY FAIR BRINGING NEIGHBORHOOD UNITY TO BRONZEVILLE NEIGHBORHOOD Honored Special 6 Centenarians (100 year olds)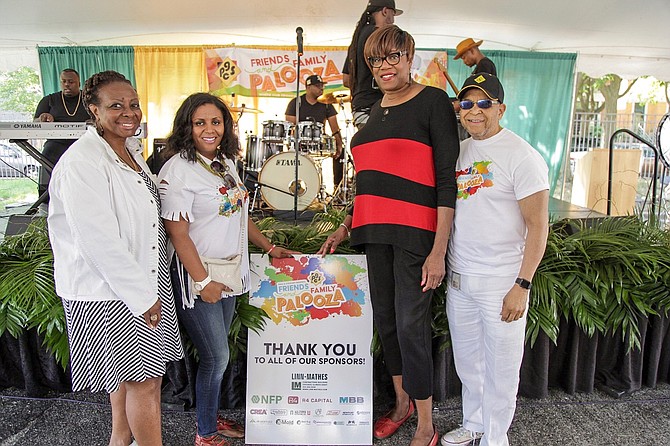 ---
PAUL G. STEWART HOSTED "FAMILY PALOOZA" RESIDENT & FAMILY FAIR
BRINGING NEIGHBORHOOD UNITY TO BRONZEVILLE NEIGHBORHOOD
Honored Special 6 Centenarians (100 year olds)
Chicago, Il. On Saturday, August 26, 2017 The Paul G. Stewart Center (PGSC) a senior citizen and mix-income housing complex located in Bronzeville neighborhood on Chicago's south side located at 400 E. 41st Street, hosted its 3rd Annual "Family Palooza" Family, Resident & Neighborhood outdoor festival on the grounds of the housing complex.
Hundreds of residents and residents of the Bronzeville neighborhood were in attendance. Paul G Stewart also awarded 6 residents who are 100 years old in a "Centenarian celebration" along with Ald. Pat Dowell, Ill. State Senator Mattie Hunter and Paul G Stewart Center executive team members.

PGSC campus is one of Chicago's largest complexes which houses (4) senior citizen housing towers, a 24 unit 3-story walk up of mix-income housing, a community center and grocery store. It is also one of Chicago's oldest and most sought after residence campus in Chicago.
The outdoor festival included an Entertainment stage with live entertainment, Kids Zone, Vendor Village, and Food court with food trucks. During the opening ceremony Illinois State Senator Mattie Hunter, and Alderman Pat Dowell, addressed the crowd about the growth in the Bronzeville neighborhood and the continued support of PGSC for its commitment in providing affordable and quality housing and resources in Chicago.
"Our outdoor festival is an important event which brings together our residents, their family and the community in a peaceful and fun environment," says Fred Bonner, CEO of Paul G. Stewart Center.
The PGSC campus is the result of on-going, long-time efforts of the Peoples Consumer Co-Operative (PCC), an Illinois not-for-profit corporation, organized in 1937 as a co-op buying club made up of professional African-Americans who lived in the old Rosenwald building at 47th Street and Michigan Avenue. PGSC has several growth phases and will continue to expand its campus.
During a 2014 ribbon-cutting ceremony at PGSC Pat Dowell was quoted, "I don't think people understand how affordable housing can stabilize a community. I'm glad we have an asset like the Paul G. Stewart Campus…affordable housing for seniors and working families. It's important we maintain housing for them all over Chicago.
Coming back with great housing and a full-service grocery store is important because of the food deserts." "As a resident it is the best place to live, It is a dream to live on this campus, the center takes every measure to provide the best housing facility for us seniors," says Anna Ghoston a 18-year resident of Paul G. Stewart.
For more information on the Paul G. Stewart Center contact 773.924.2100.
---