Chatham resident making a difference in the community
5/25/2016, 1:44 p.m. | Updated on 5/25/2016, 1:44 p.m.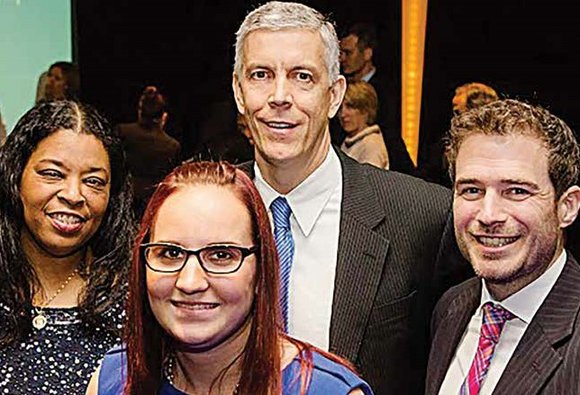 Chatham resident making a difference in the community
By Craig G. May
Chatham resident Jacqueline Samuel, PhD, has devoted her life to people and communities on Chicago's SouthSide. She wants to see them safe and help them thrive. And her work is not going unrecognized by her alma mater, National Louis University, which has named Dr. Samuel one of its 2016 recipients of its Reach Award, recognizing individuals who have made a difference in the community.
"National Louis fosters a strong sense of community engagement among students – many of whom pursue service oriented careers that improve society," said Nivine Megahed, Ph.D., president
of NLU. "We commend this year's Reach Award recipients for their dedication to excellence and the positive influence and inspiration that they bring to those in the community."
A Chicago resident, Dr. Samuel is senior program director for Claretian Associates, an affordable housing developer in the South Chicago neighborhood that also provides related human services and programs for residents with low and moderate incomes. She directs the Chicago Public Schools' Safe Passage Program, the Southeast Chicago Coalition for the Arts, and South Chicago/South Shore Ceasefire.
In her remarks to the audience attending NLU's Reach Award's gala at the Hotel Sofitel, Dr. Samuel asked the questions that drive her passion to help heal the ailing neighborhoods she serves. "How do you heal a community? How do you heal a community from seeing Arnold Mireles gunned downed because he stood up to the gangs? And what about the little girl in our community named "Na- Na" that was ready to go back to school after Labor Day Weekend but lost that chance to a bullet?"
"I was talking to a teenager that lives in the community and he had expressed that he had been shot in the leg 3 times. I asked him about his well-being and what was going on in school. He said, 'School? I don't go to school much and when I do, I am wondering why am I still alive, and will I get home safe.'"
In the summer of 2015, Dr. Samuel said she surveyed 126 people in the community to better understand the impact of violence. "I learned that 51-percent had witnessed a shooting. All I could think about is, 'if you have to live with that kind of trauma then what must your life look like?' Walking to the store for a bottle of milk—looking over your shoulder to see if someone might harm you; can't go to the park-can't sit in a car."
Dr. Samuel returned to school after beginning her professional career because "the results of the inequities in society driven by racism and poverty sparked my interest in community psychology.
"I will not sit here tolerate the injustices of this world because National Louis University has strengthened my voice. Oh, and how do you heal a community? By providing a sense of safety, wellbeing and belonging" she said.
Dr. Samuel is a board member of the South Chicago Chamber of Commerce, EPIC Academy, and SkyART Art Center. She is also a member of the Mayor's Commission for a Safer Chicago/Health and Healing Committee. Samuel earned a Master's in Public Policy and a doctorate in Community Psychology from National Louis University.