Operation Help-A-Hero Calls for a City-Wide Collection Effort to Help Formerly Homeless Veterans
6/1/2016, 10:37 a.m. | Updated on 6/1/2016, 10:38 a.m.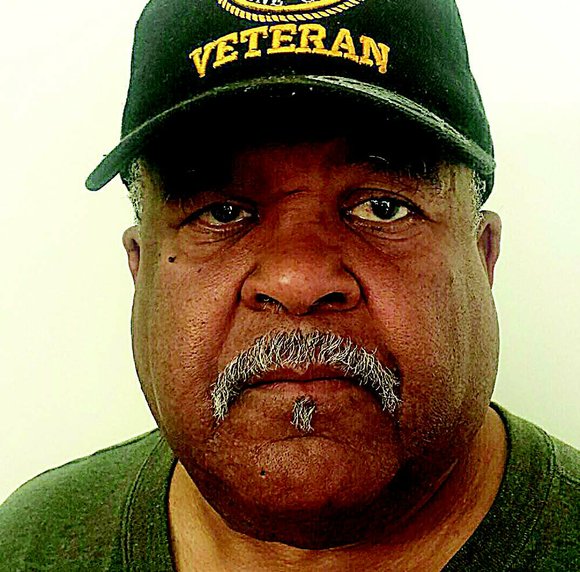 Operation Help-A-Hero Calls for a City-Wide Collection Effort to Help Formerly Homeless Veterans
By Monique Smith
Large populations of the homeless in the city are men and women who once valiantly served their country in a branch of the armed forces, veterans. The causes of homelessness among veterans range from issues caused by Post Traumatic Stress, physical injuries or impairments, drug addiction and a general lack of resources or job opportunities when veterans return home from active duty.
Recently Mayor Rahm Emmanuel and 19th Ward Alderman Matthew O'Shea announced they are launching a program called Operation Help-A-Hero that calls for a city wide collection effort of household goods for formerly homeless city veterans who are transitioning into permanent housing.
"Mayor Emmanuel said, "Operation Help-A-Hero gives each of us an opportunity to give back to our brave veterans and ensure they have the support they need and a safe place to call home. Our work to end homelessness among veterans has been successful, and it is a testament to the hard work of our residents and city partners who have come together to help those who are struggling to get back on their feet."
The effort is being led by Alderman Matthew O'Shea of the 19th Ward in collaboration with the Chicago Park District. "Our community has a long history of protecting those who protect us. My colleagues and I want to do our part to welcome veterans into their new homes and we encourage our residents to do the same," said O'Shea. "Operation Help-A-Hero will not only provide veterans with the support they need to set up a home again, but will allow our city to demonstrate our appreciation for them and their service to our country."
Marine Core Veteran, Stephen Brooks says things weren't always this bad for veterans. "Back when I was in the service, things were better for veterans when they came home." Brooks who resides in the Washington Heights neighborhood with his wife, Doris Brooks, former 21st Ward Aldermanic candidate, says the increase in homeless veterans boils down economics and corporate greed.
"Veterans didn't use to have to pay to go to the VA Hospital, now you have to pay, that along with the fact that more vets are suffering from PTSD means there's money to be made by hospitals and pharmaceutical companies." He goes on to say the fact that wars have produced more wounded vets and people are living longer which strains what used to be plentiful resources for returning veterans.
The city's latest effort builds on the Ending Veteran's Homelessness Initiative (EVHI) which was established to help house homeless veterans and through this program more than 2100 veterans received housing.
City residents are being asked to answer the call and donate basic household items the veterans need to live independently; such items include new personal hygiene products, kitchen and bathroom cleaning supplies. City residents are being asked to bring their donations to one of 20 participating Chicago Park District locations or to their local ward office. A list of the more common items to be purchased can be found at www.cityofchicago.org and search for Operation Help A Hero.