FCC to offer Internet for $9.25 a month for low-income households
Marilyn Malara | 4/7/2016, 12:17 p.m.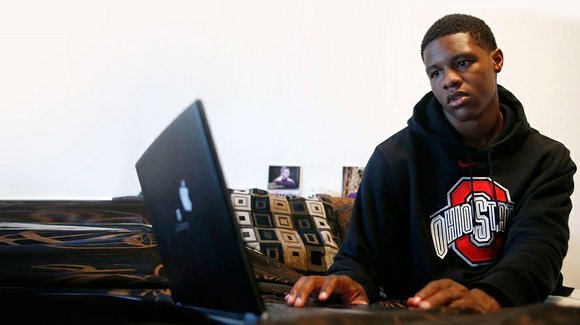 WASHINGTON, (UPI) -- The U.S. government will soon begin to subsidize Internet service for millions of low-income Americans.
In a statement published Thursday, the Federal Communications Commission said it's expanding the Lifeline program, which subsidizes home phone service and mobile phones, to include broadband access in order to support low-income Americans' "full and meaningful participation in society."
"This change is overdue, because connectivity today is so much more than it was when this program got its start and most communications involved a phone cord. Today, getting connected means getting online. It is time for the Lifeline program to reflect this reality," said Commissioner Jessica Rosenworcel in a separate statement.
The decision will allow Lifeline recipients to receive stand-alone mobile or fixed broadband Internet access as well as bundles for as low as $9.25 a month. With three of five commissioners voting in favor, the reform furthers the FCC's move to treat Internet as a public utility, much like telephone access.
What the commission calls the "homework gap" will also be positively affected, the FCC said, allowing students much-needed access to the tools needed to complete assignments and research.
"There was a time when broadband access was a luxury. No more. And nothing demonstrates this as clearly as with education," Rosenworcel continued. "For a student with a computer but no way to connect at home, a hotspot can be the difference between keeping up in class and falling behind."
FCC Chairman Tom Wheeler has called the decision "the next major step" in furthering the commission's goal of universal communication access, noting that 64.5 million Americans are not connected to the Internet.
Funding for the Lifeline program comes from a charge that appears on the wireless and Internet bills of all customers of major providers like AT&T and Comcast. The FCC said the budget for the program will be kept under $2.25 billion.
The expansion to Internet will be phased in, starting at 500 MB per month for 3G data by the end of this year, and increasing to 1GB of data by Dec. 1, 2017 and to 2GB by the end of 2018. Voice service will remain a major component of the Lifeline program.