Firm Withdraws Plans to Open Marijuana Dispensary in Chatham Neighborhood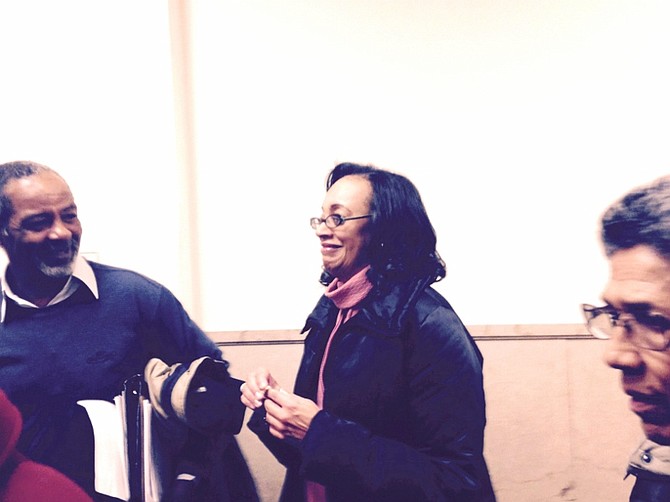 ---
For the last few months, Dedra Delaney has attended meeting after meeting trying to stop a planned marijuana dispensary from opening at 1111 E. 87th St. in Chicago.
Last Friday, Delaney and two busloads of Chatham neighborhood residents got what they wanted.
A city staffer at the Chicago Zoning Board of Appeals (ZBA) meeting announced that Haborside Illinois Grown Medicine, LLC (IGM) withdrew its petition for the planned dispensary.
Delaney and other dispensary critics immediately cheered the decision.
"I feel great," said Delaney, 60, who believes the planned project would be too close to a child care facility. "I feel relieved. I am very proud of our community standing up. This is just one less thing to worry about in our community."
Resident Jerry Brown, 60, agreed.
"I am elated," Brown said. "We went out knocking on doors to tell people about this…There is just a negativity attached to marijuana. We found that crime has been the biggest concern."
In the past, Chatham residents showed up at meetings about the dispensary with signs that read, "We don't want it."
Chatham residents also said they believe that Chicago Ald. Michelle Harris' (8th Ward) recent strong opposition also played a role in Illinois Grown Medicine pulling out of the project.
---
---
"We forced the alderman to change her position," said Linda Hudson, who plans to run for 8th Ward committeeman. "She finally informed them she stood with her community."
Harris could not be reached for comment by Chicago Citizen Newspaper deadline on whether she was forced to change her position.
They said Harris had first supported the dispensary. Harris, however, has maintained that she would support what residents in her community wanted in her ward.
Lester E. Hollis, CEO of Illinois Grown Medicine, would not comment on why his firm withdrew from the planned project.
"We have a license to operate a dispensary in the 42th township, which is all of [Chicago's] South Side," Hollis said. "We are working with [city officials] to find a suitable location."
Supporters of the project have touted the dispensary as a business that could provide an economic boost to the Chatham area.
Melinda Kelly, executive director of the Chatham Business Association, in the past told the ZBA she was "in support of the economic development opportunities afforded by the state of Illinois Medical Cannabis Pilot Program Act. . . which would allow for growing and dispensing of medical cannabis."
Kelly said IGM was the only African American, locally based company licensed for both cultivation and a dispensary.
---