The Black Mall and Cultural Connection 360 Host Juneteenth Celebration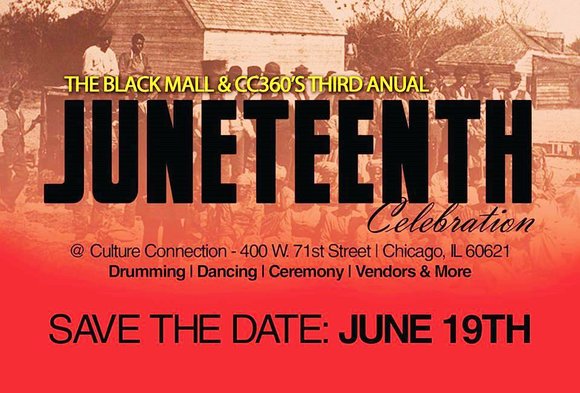 The Black Mall and Cultural Connection 360 are celebrating the 150th anniversary of African Americans' "Independence Day" otherwise known as "Juneteenth." The day of remembrance is designed for the entire family at Culture Connection 360, 400 W. 71st St., on June 19 beginning at 4 p.m.

The Black Mall is an online directory of goods and services by African American business owners in the Chicagoland area.

Cultural Connection 360 is a store front business that specializes in African American and African art, literature, films, games, educational pieces, jewelry, etc.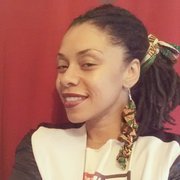 Juneteenth is widely recognized as the official end of slavery in the United States according to www.Juneteenth.com. On June 19, 1865, U.S. Maj. Gen. Gordon Granger led soldiers to Galveston, Texas carrying the announcement that all slaves were to be set free. Texas was the last remaining state in the United States' territory to retain the institution of slavery following the conclusion of the Civil War. Maj. Gen. Granger's announcement came over two years after President Abraham Lincoln delivered the Emancipation Proclamation on Jan. 1, 1863 stating "that all persons held as slaves" within the rebellious states "are, and henceforward shall be free." Maj. Gen. Granger additionally issued General Order 3 stating:
"The people of Texas are informed that in accordance with a Proclamation from the Executive of the United States, all slaves are free. This involves an absolute equality of rights and rights of property between former masters and slaves, and the connection heretofore existing between them becomes that between employer and free laborer."
The Black Mall's founder and operator, Cassiopeia Sledge, is coordinating this year's joint Juneteenth celebration. The celebration marks the third consecutive year that The Black Mall has held a Juneteenth event and the second consecutive year partnering with Cultural Connection 360. Sledge references the Kwanzaa principle "Ujamaa" which means cooperative economics as the basis for the collaboration.
"It's a whole other level when we take [Kwanzaa] principles and put them into good use," said Sledge. "I've found that our businesses work very well together."
The celebration's itinerary includes a drum circle, dancing, light refreshments, Black Mall vendors and a special tribute by Ifa priest Baba Ason Ajinaku honoring enslaved Africans who perished on the voyage to the Americas during the Atlantic Slave Trade. Isa is an African spiritual system according to Sledge.

Sledge believes that Juneteenth should be recognized by African Americans just as much if not more so than the 4th of July due to its historical relevance.

"It's interesting to me when we celebrate the 4th of July as Black people," said Sledge. "When you think of the 4th of July our ancestors were still slaves for a very long time, another 100 or so years. For us to celebrate those days are not quite right with our spirit and when we really put it into perspective we realize 'hey, this wasn't our freedom' so celebrating our day of our freedom is great."
Sledge said that at last year's Juneteenth celebration, roughly 150 individuals took part over the course of the daylong event. This year she anticipates well over 300 attendees.

To learn more about The Black Mall visit http://www.theblackmall.com/wp/. To learn more about Cultural Connection 360 visit http://www.cultureconnection360.com/index.html.

For further details about the Juneteenth celebration visit https://www.facebook.com/events/836230789776580/.