Southeast Side Metcoke/Petcoke Facility Ceases Operation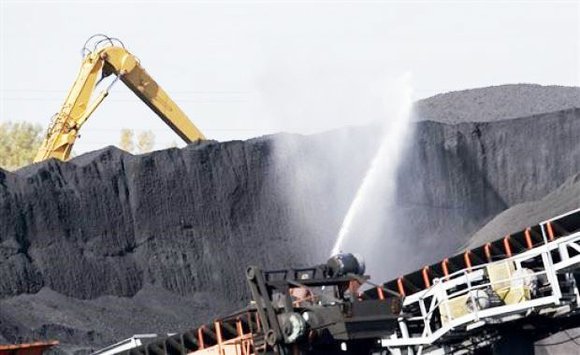 Some Southeast side residents may breathe a sigh of relief after news that the Calumet Transload Facility that caused community outrage and protests over petroleum coke (petcoke) and metallurgical coke (metcoke) storage at its property located at 2900 E. 106th has ceased operation.
According to the Times of Northwest Indiana, the Transload facility has been sold.
"The property has been sold," company president Alan Beemsterboer was quoted saying in an Times of Northwest Indiana news story. "Doing business in the city is increasingly difficult."
What is Petcoke? It's described as a solid carbon material derived from the oil refining process and is typically used as a fuel source in power plants and can cause heart and lung problems, according to the U.S. Environmental Health Protection Agency. Metcoke is a carbon material resulting from the manufactured processing of blends of bituminous coal and has similar health risks.
Chicago Rahm Mayor Emanuel and the Chicago Department of Public Health (CDPH) announced last Friday that the Calumet Transload Facility removed illegally-stored metallurgical coke and also discontinued storage of petroleum coke from its Southeast Side Chicago location following the City's issuance of an Aug. 7, Cease and Desist order.
"The City's residents and our air quality are protected now that the harmful effects of petcoke residue from this major facility are out of this community," said Chicago Mayor Rahm Emanuel via press release. "We take this issue very seriously and will not let any company or individuals violate our law and hurt our quality of life in order to make a quick buck."
The Chicago Citizen Newspaper on Monday contacted Beemsterboer Slag Corp., who owns the Calumet Transload facility but did not receive a return telephone call by press time.
According to the Mayor's office, continued pressure from the City, Ill. Attorney General Lisa Madigan, and community advocates, the Beemsterboer family withdrew its applications for state permits to store petcoke and decided to sell its southeast side Chicago facility. 
In late 2013, the City and Madigan sued the Beemsterboers for air pollution violations involving storage of petcoke at their 106th Street facility.  On December 19, 2013, the City and Attorney General entered into an agreed interim order with owner George J. Beemsterboer, Inc. and Beemsterboer Slag Corp. that required the company to remove piles of petcoke and metcoke and to document where the materials are sent.
Calumet Transload reportedly was storing approximately 12,000 tons of coke material at their facility and planned to bring an additional 8,000 tons to the site, which is the equivalent of 400 dump trucks of coke. 
Earlier this year, the Chicago Department of Public Health finalized new regulations related to the handling and storing of bulk materials, including petcoke.  Those regulations require companies that currently transport or store petcoke to fully enclose their facilities and adopt other best management practices to prevent the spread of these materials into the air. 
The City also asks residents who observe coke or coal dust in their neighborhoods to report it to 311 or by emailing reportpetcoke@cityofchicago.org. Additional information can be found at www.cityofchicago.org/petcoke.