NNPA Holds 2014 Annual Convention in Portland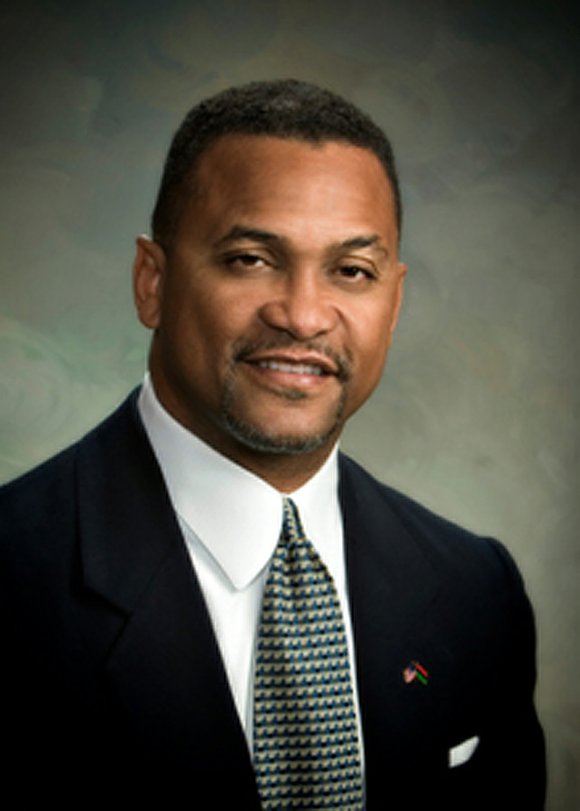 The National Newspaper Publishers Association's (NNPA) 2014 Annual Convention, POWER OF THE PAST—FORCE OF THE FUTURE, gets underway June 25 and continues through June 28 at the Nines Hotel in Portland, Oregon.
A 73-year-old federation of more than 200 Black community newspapers from across the United States, the organization, also known as the Black Press of America, in 2000, launched NNPA Media Services– a print and web advertising-placement and press release distribution service.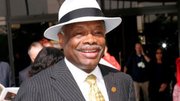 In 2001, in association with the NNPA Foundation, the NNPA began building the BlackPressUSA Network– the nation's premier network of local Black community news and information portals, anchored by BlackPressUSA.com– the national web portal for America's Black Press.
Elected to a second term as NNPA chairman, Cloves Campbell, Jr., publisher of the Arizona Informant, stated, "Everyone has put a lot of hard work into this upcoming convention. We're excited about going to Portland and even more excited about the exchange of knowledge that will take place at our convention."
Most of the NNPA sessions will be devoted to training, covering areas such as pitching corporations for advertising and sponsorships, digital technology, marketing and event planning.
Former San Francisco mayor and longtime Democratic powerbroker, Willie Brown, will receive the National Newspaper Publishers Association's Legacy of Excellence Award on June 27, during the convention.
"Mayor Willie Brown's name is synonymous with excellence," said Campbell. "He spent three decades in the California State Assembly – half of that time as speaker – forging coalitions and working tirelessly on behalf of Blacks and other disadvantaged groups."
Born in the small East Texas town of Mineola in 1934 during the Jim Crow era, Brown moved to California at age of 17 to live with an uncle and worked his way through San Francisco State University, graduating with a degree in liberal studies and earned a law degree from the University of California. Along the way, Brown held a variety of jobs, including working as a janitor and as a doorman to pay for his education.
Elected to the California Assembly in 1964, Brown rose to speaker in 1980, a position he maintained until 1995. No speaker served as long before Brown and thanks to a 1990 term limitations law, none are likely to serve as long in the future.
Described as one of the most powerful speakers in the history of California, nicknaming himself the "Ayatollah of the Assembly," while serving as a state law maker, Brown was diagnosed with retinitis pigmentosa, a heredity disease characterized by a gradual loss of peripheral vision, sometimes resulting in blindness.
In 1996, Brown won the first of two terms as mayor of San Francisco.
Brown has not allowed the disease to limit his activities, working as a radio host and making several cameo movie appearances, his reputation extended far beyond California. He was as well-known for his flamboyant style of dress as his political clout; some days he changed clothes three or four times. Many of his tailored suits were made in Europe and he capped them off with his fastidious dress hats.
Conference Schedule:
Subject to Change
Wednesday, June 25, 2014
11:30-12:30: Joint Board Luncheon
1:00-2:30: Foundation Board Meeting
4:00-6:30: Association Board Meeting
7:30-9:30: Chairman's Welcome Reception
Thursday, June 26, 2014
8:30-10:00: Sponsored Breakfast
10:15-12:15: Business Workshops
12:30-2:00: Sponsored Lunch
2:30-4:00: Publishers' Exchange
2:30-4:00: Business Workshops
7:00-9:30: NNPA Foundation Merit Awards Cocktails and Dinner
Friday, June 27, 2014
8:30-10:00: Sponsored Breakfast
10:15-12:15: Business Workshops
12:30-2:00: Sponsored Lunch
2:30-4:00: Business Workshops
2:30-5:00: Publishers Business Meeting (includes regional voting)
7:00-9:30: Legacy Awards Gala Cocktails and Dinner
Saturday, June 28, 2014
8:30-10:00: Sponsored Breakfast
10:15-12:15: Digital Workshop Session
Conference Ends
Other NNPA officers are: First Vice Chair: Mollie Finch Belt, Dallas Examiner; Second Vice President: John B. Smith, Sr., Atlanta Inquirer; Secretary: Natalie Cole, Our Weekly; Treasurer: Lenora Alexander, Denver Weekly News.