Gresham Elementary Deals with "Turnaround"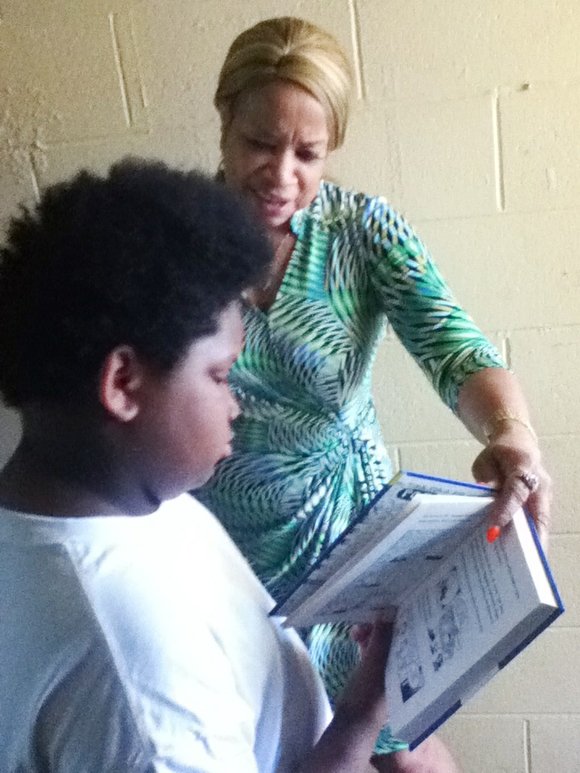 Last week, faculty at Walter Q. Gresham Elementary School, 8524 S. Green St., celebrated the opening of its new library by establishing a "Literacy Day program," designed to allow students more time in the library and to encourage them to read more.
"When the kids first came in here their faces lit up like they were getting Christmas gifts... it just touched me," said Anginina Smith, a Gresham student grandparent who received a letter encouraging parents to attend Literacy Day.
"Most educators know that the child that reads well excels to a greater degree," said Walter Q. Gresham Elementary School principal, Diedrus Brown. "This is just one of several Literacy Days before the end of the school year."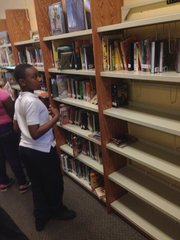 Brown is however disappointed in what she perceives is a lack of support from Chicago Public Schools (CPS). According to Brown, CPS provided Gresham with $30,000 dollars worth of books. Unfortunately, she claims, the books remained in their boxes until recently because the school did not have anywhere to display them. Brown believes there should have been book shelves or a library installed at the beginning of the school year in September so that the students could have been utilizing the books all year.
"I don't want to say that they put the cart before the horse but that's exactly what happened," said Brown.
Brown alluded to other instances where she felt that CPS did not operate in the best interest of Gresham students, sighting that funds were spent on the installation of a new elevator at the school instead of on hiring needed faculty including a gym teacher and music teacher. Brown said she has tried to contact CPS CEO Barbara Byrd-Bennett about these matters, but has not received a response.
Brown also said that because Gresham was turned into a Welcoming School by CPS, Gresham students' tests and grade scores have dropped.
Calls made by the Chicago Citizen Newspaper requesting comments from CPS on this matter were not returned by press time.

However, over the past year, CPS has spent $7.2 million dollars renovating Gresham.
Beginning in the fall of SY14-15, Gresham will be managed by the Academy for Urban Leadership School (AUSL) which currently manages 29 CPS Schools. According to AUSL's website, it is a Chicago nonprofit school management organization that creates schools of excellence by developing highly effective teachers and transforming educational outcomes.
For more information about Walter Gresham Elementary School's turnaround visit http://www.cps.edu/Pages/home.aspx.