Illinois Jobs Now! Assists Military Families Purchase Homes
Lee Edwards | 2/19/2014, 3:52 p.m.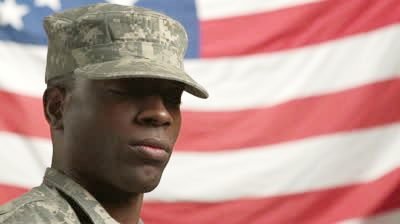 Illinois Jobs Now! is assisting the Welcome Home Heroes program by providing five million dollars to aid military families in purchasing homes. Welcome Home Heroes is part of Illinois Governor Quinn's commitment to help Illinois' military families transition to civilian life, and to strengthen and stabilize communities by making homeownership more affordable.
"We must ensure our veterans and military families have the opportunity to pursue the dream of homeownership," Governor Quinn said. "Our service-members have sacrificed so much for our freedom, and here in Illinois we honor that sacrifice with programs like Welcome Home Heroes. When we help more Illinois families afford homeownership, it also drives economic growth in every region of our state."
Welcome Home Heroes is one of four new safe and affordable mortgage programs Governor Quinn has launched since 2011 – setting the foundation that made the Year of Homeownership in Illinois a record year.
The program provides:
· $10,000 forgivable loan over two years for down payment and closing cost assistance
· 30-year fixed rate mortgage with an affordable interest rate (currently 4.5 percent)
· Mortgage tax credit worth up to $20,000 over the life of the loan to reduce federal income tax liability.
To be eligible for the Welcome Home Heroes program, individuals can be either veterans or active military personnel including reservists and Illinois National Guard members. Active personnel must be first time home buyers. However, veterans do not have to be first time home buyers to qualify.

The program's basic requirements include:
· Program participants contribute either 1% or $1,000 toward the purchase of the home (whichever is greater)
· Purchase a one- or two- unit property within Illinois
· Live in property as primary residence
"Governor Quinn understands that a home purchase has a ripple economic impact for communities – creating jobs and increasing local revenue from property taxes and real estate taxes," IHDA Executive Director Mary R. Kenney said.
Under the program, 1,150 Illinois veterans, active military personnel, reservists and Illinois National Guard members have accessed more than $140 million to buy their homes since Governor Quinn launched Welcome Home Heroes more than two years ago.
In 2013, the Illinois Housing Development Authority's (IHDA) affordable loan programs helped more than 3,000 Illinois families access more than $328 million to buy a home. This marks a 60% increase from 2012, and the highest annual total since IHDA began providing homeownership programs more than 30 years ago.
Governor Quinn has targeted $20 million total in state capital Illinois Jobs Now! funds to increase affordable homeownership opportunities under the Welcome Home Heroes program.
Communities also benefit from additional consumer spending by contractors, as well as residents furnishing their new homes. For example, the sale of 500 homes supports an estimated 250 full-time jobs and generates nearly $20 million in economic activity.
IHDA's mortgages have lower credit score requirements, provide cash for down payment assistance and require homeownership counseling. A list of lenders is available at www.ihda.org.