2013 African Festival of the Arts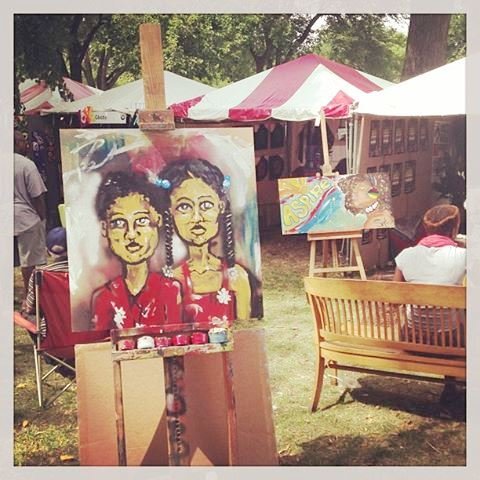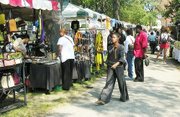 Themed "Asali" which means "Origins," the 24th Annual African Festival of the Arts, (AFA) the largest neighborhood-festival in Chicago took place throughout Labor Day Weekend with headline artists Brandy and Otis Clay. R&B singers Syleena Johnson, Monifah, Oliver Mtukudzi and Joe B, joined the main stage lineup.
Held to promote education and uplift global contributions of African Diaspora, each year, the AFA grounds in Chicago's Washington Park replicates an African village with pavilions featuring African drumming, colorful fabrics, quilting, hand-crafted fine arts, interactive demonstrations, health and wellness workshops, jewelry, entertainment and more.
"Africa International House is dedicated to the celebration and preservation of African cultures and traditions, with the intentions to pass them on to future generations," said Patrick Woodtor, founder of
African Festival of the Arts. "As we approach the completion of a monumental cycle, we must reflect on how we started, how far we've come, and what we've achieved thus far. Our focus now is on passing the baton to the next generation to carry forth the vision and evolve it even greater. We are honoring the legacy of the shoulders of the ancestors of whom we stand. Hopefully the young people too will look back and remember."
Woodtor also connects the theme to the continuum and commemorations of advancement Black people have experienced economically namely the 20th anniversary of the new "South Africa;" 50th Anniversary of Organization of African Unity; as well as the March on Washington.
Food court dishes included authentic African-cuisine from the diverse cultures of Africa including Wolof rice from Senegal; Jerk chicken, goat-meat and fish from the Caribbean; and other spicy, dishes from across the African Diaspora along with Cajun and Soul foods from the different corners of the world.
A variety of short and feature length films produced by filmmakers of African ancestry that highlighted African Diaspora, were screened at the Film Pavilion.
Known for its collectible fine art that includes original oils, acrylics, watercolors, pastels, charcoal, graphite, and works of limited editions, as well as sculptures in metal, wood, and mixed media, the Fine Arts Pavilion featured works of various artists such Najjar Abdul-Musawwir, whose commissioned piece, Asali, was showcased in the pavilion. He was joined by artists Uwa Hunwick, Woodrow Nash, Frank Frazier, Melvin King, Rondell, Stacy Brown, Nii-Oti, Dana Easter, Dimali, Isodor Howard, and Dayo Laoye who is also the pavilion coordinator.
The event included interactive music education sessions and cultural performances rooted in African traditions; historical artifacts, photos; performances; and demonstrations by artistic drummers and dancers from around the world. Master drummers Olu Shakoor and Baba Tyehimba Mtu lead interactive sessions.