Illinois Law Enforcement to Focus on Front and Back Seat Belt Law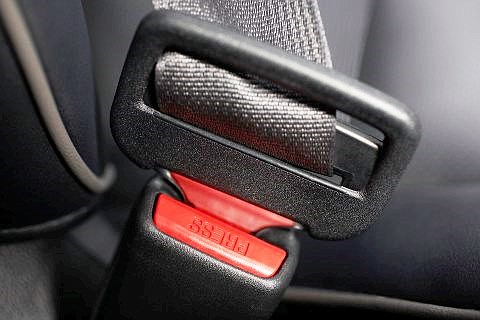 ---
As part of the national "Click It or Ticket" campaign, Illinois State Police (ISP) and over 200 local police departments throughout the state were on patrol during the Thanksgiving holiday checking to see if motorists were wearing their seatbelts or if they were driving under the influence.

This end of the year push came as Illinois' year-to-date motor vehicle fatalities are about 4 percent higher than this time last year, and also on the heels of data showing too few passengers are complying with the backseat belt law, enacted in 2012. So as the Christmas and New Years Eve holidays approach, the State of Illinois is urging drivers to stay buckled up and sober while driving.
"To make zero crash fatalities a reality in Illinois, all motorists and passengers need to buckle up; particularly in the back seat where usage rates are much too low," said Illinois Transportation Secretary Ann Schneider. "We are encouraged that about 94 percent of drivers are buckling up, but we need to make sure all passengers and drivers are buckling up. When motorists make the decision to buckle up, they are increasing their chances of survival and decreasing the risk of being seriously injured in case of a crash."
During the 2012 Thanksgiving holiday (from 6 p.m. on Wednesday before Thanksgiving to
midnight on the Sunday following Thanksgiving), nine people died in traffic crashes on Illinois
roads and 737 were injured. Of the nine individuals killed, three died in crashes where at least
one driver had been drinking.
---
---
Hundreds of seat belt enforcement zones and additional patrols looking for belt law violators will take place alongside roadside safety checks and saturation patrols looking for drunk drivers in this all-out effort to save lives on Illinois roads.
"Illinois State Police are urging the motoring public to buckle up and drive responsibly when
traveling during the busy holiday season," said ISP Lieutenant Colonel Terry Lemming. "Every
second counts when it comes to road safety and our officers will be enforcing all traffic laws and reminding drivers and passengers that seat belts save lives."
In 2003, Illinois passed a "primary" belt law meaning every driver and front seat passenger could be pulled over for failing to wear a seat belt. On January 1, 2012, Illinois law was expanded to require every driver and passenger to wear seat belts regardless of where seated in the vehicle. Passage of the primary seat belt law 10 years ago has helped to increase belt use by nearly 20 percentage points, saving hundreds of lives on Illinois roads.
As of June 2013, Illinois' overall seat belt usage rate by drivers and front-seat passengers was
93.7 percent, the highest ever. An observational survey conducted by IDOT in September 2013
shows the new law has not yet had the same effect on passengers riding in back seats with only
77.4 percent of back seat passengers wearing seat belts. Further survey data obtained in
September shows the upstate counties (sample taken from DuPage, Kane, Lake, McHenry and
Winnebago) have the highest back seat usage rate at 82.4 percent, followed by Cook County and the downstate counties (sample taken from Champaign, Bureau, Effingham, Rock Island,
Madison and St. Clair) at approximately 77 percent.
The city of Chicago had the lowest back seat usage rate at 61.2 percent.
---