Chicago Urban League Programs Drive Businesses, Community Investment
citizen | 10/18/2011, 5:53 p.m.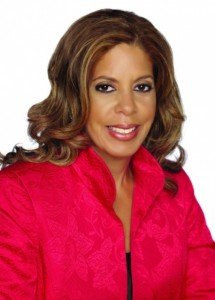 The Chicago Urban League recently launched a program that boasts a plethora of workshops designed to push entrepreneurship and community investment. The series is designed to benefit both experienced and new business owners.
The workshop lineup includes the NextCONNECTION, an urban entrepreneurship workshop at Loyola University Chicago and the SBA Small Business Teaming Pilot Program.
Each workshop is designed to significantly impacts job creation and increases productivity for business owners.
The NextCONNECTION program links entrepreneurs to resources and opportunities in the public and private sectors. NextCONNECTION programs and services include: business mentoring, establishing a procurement portal and pipeline, financing assistance, and an alumni network of graduates of Chicago Urban League Entrepreneurship Center programs.
Starting in November, Loyola University Chicago and the Chicago Urban League will produce free workshops for new entrepreneurs to outline and define their ideas so that they can ultimately produce concrete business plans. New entrepreneurs who finish the workshops will have the opportunity to compete for awards to help launch their businesses.
Additionally, the Chicago Urban League is currently accepting applications for its Small Business Teaming Pilot Program. The U.S. Small Business Administration provided the Chicago Urban League with a $500,000 grant. In partnership with Diversified Alliances, the organization will provide training, counseling, and mentoring to small construction and construction-related firms to foster partnerships that will position them to contend for bigger federal contracts.
According to Andrea L. Zopp, president and CEO of the Chicago Urban League, prosperous small businesses are imperative in helping to rebuild the nations economy.
For four years, the Chicago Urban Leagues Entrepreneurship Center has provided expert advice to minority business owners. Zopp believes the new series of programs will further help the citys minority business community.
With the launch of these new programs, we are determined to not only prepare business owners for growth, but to connect them to opportunities that lead to growth in revenue, capacity and in the number of employees. We are redoubling our efforts to be a catalyst for economic development and community investment, Zopp said in the release.
Visit www.thechicagourbanleague.org for more information about the program series or call 773-285-5800.
by Thelma Sardin