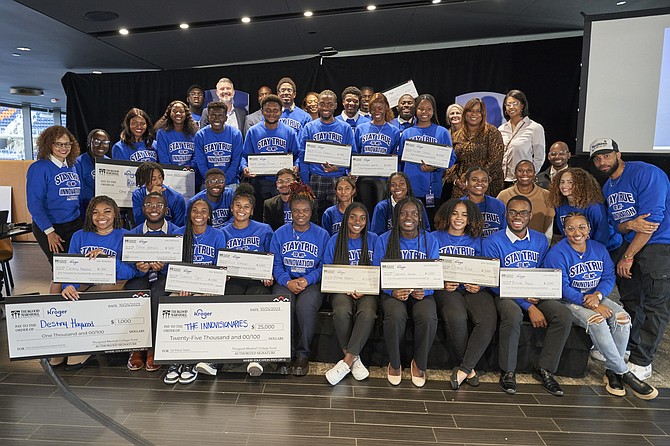 PRNewsfoto/The Kroger Co.
Stories this photo appears in:

The Kroger Co. (NYSE: KR) Foundation announced the scholarship award recipients and entrepreneurial pitch competition results from its third annual Zero Hunger | Zero Waste Innovation Challenge in collaboration with the Thurgood Marshall College Fund (TMCF). The Innovation Challenge is made possible by $1.35 million in grants awarded to TMCF from the foundation's Racial Equity Fund. The grants support TMCF's effort to adapt its successful innovation and entrepreneurship model to focus on food insecurity and food waste.