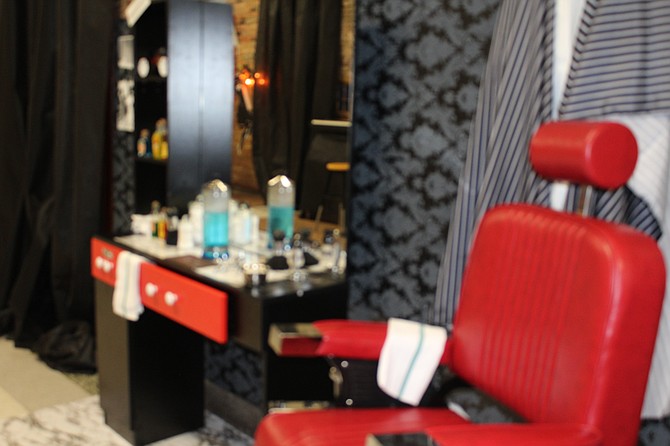 A replica of the Carter's Barber Shop/ Little Rose Beauty Salon at the Fernwood Elementary School Black History Month Celebration. Photo by Tia Carol Jones. The replica won first prize in the competition. Photo by Tia Carol Jones.
Stories this photo appears in:

The Students and staff at Fernwood Elementary School transformed their second floor into the historical Greenwood District in Tulsa, OK. Black Wall Street was known as one of the wealthiest Black communities in the U.S. at the time.