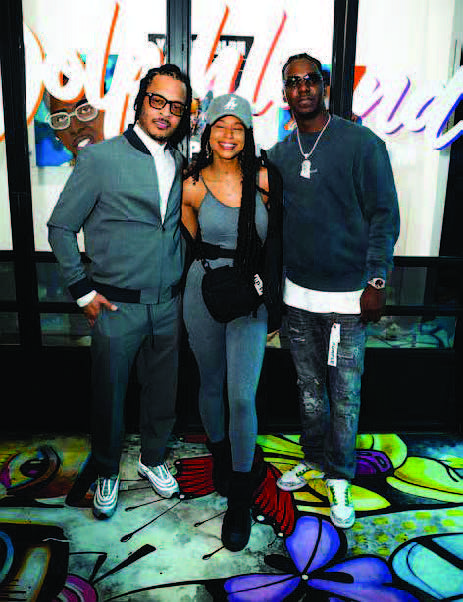 Rapper T.I. and Allen Parks, Manager of Young Dolph, Skye Creative Director of Dolphland
Pop-Up at the private reception for Dolphland LA. Isaiah Marchand @Rikureels.
Stories this photo appears in:

There's a new Pop-Up Coming to the space that once housed the Woman-Ish immersive experience. The Dolphland Museum is coming to Chicago Friday through Sunday, March 3rd thru. 5th, at 114 S. State St.