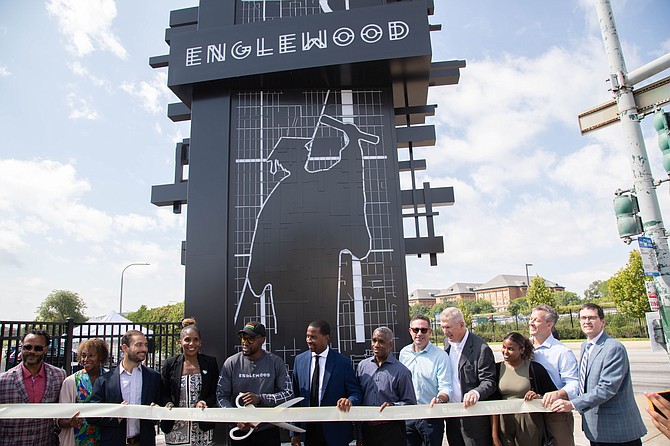 A celebration for the unveiling of ASPIRE, which was created by artist Maxwell Emcays, took place on Thursday, Aug. 17. Photo provided by Sterling Bay.
Stories this photo appears in:

At the corner of 67th and Wentworth, there is a 25-foot-tall monument with a person dressed in a cap and gown and homes on one side, on another side there is a quote: With belief, power of knowledge and strength, one can aspire to greatness.