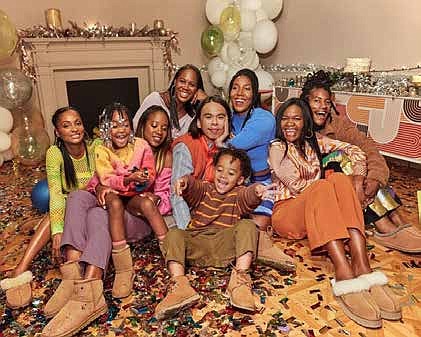 PRNewsFoto/The UGG Brand
Stories this photo appears in:

Southern California-based global lifestyle brand UGG® (a division of Deckers Brands [NYSE: DECK]) celebrates its position as the ultimate gift-giving brand by unveiling Feels Like UGG, its global holiday campaign featuring multi-hyphenate creative Jorge "Gitoo" Wright, a star on the cutting edge of the New York City fashion club culture scene known for bringing together all types of people to celebrate the pursuit of well-being, much like UGG®. His energy, passion, self-confidence, and love for others demonstrate the meaning of the season: the comfort and support one experiences from compassion and love. Gathered around him is his community of creative friends, as well as his family who join him in celebrating holiday joy.