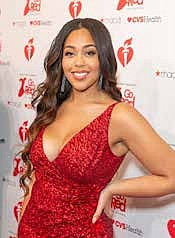 PRNewsfoto/Clubhouse Media Group, Inc.
Stories this photo appears in:

Clubhouse Media Group, Inc. (OTCMKTS: CMGR) ("CMGR"), an influencer-based social media firm and digital talent management agency, today announced that they have finalized a promo deal with model and former best friend of the Kardashian/Jenner family, Jordyn Woods, through their partnership with The Reiman Agency. The deal inks a 12-month feature on a prominent platform.