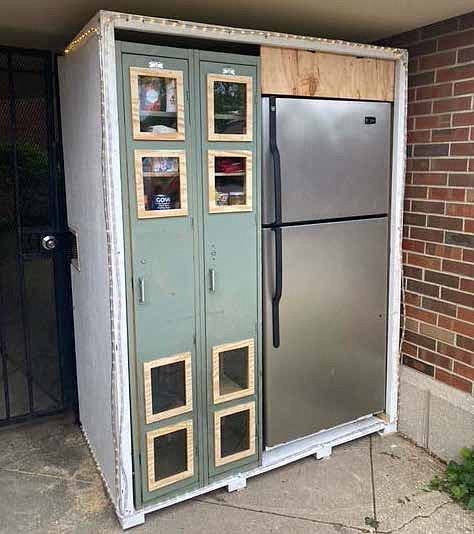 The Hyde Park Love Fridge, located near 5500 S. Woodlawn, is available to those in need of fresh fruit and vegetables, dairy and meat. Photos courtesy of University of Chicago, Office of Civic Engagement
Stories this photo appears in:
Augustana Church, located at 5500 S. Woodlawn, now has a Love Fridge, the food-sharing collective. The goal of the Love Fridge is to provide food for those in need, as well as give those who want to donate food a chance to give back to the community.