SCHOOL DISTRICT 152.5 SET TO TRAIL-BLAZE THROUGH NEW SCHOOL YEAR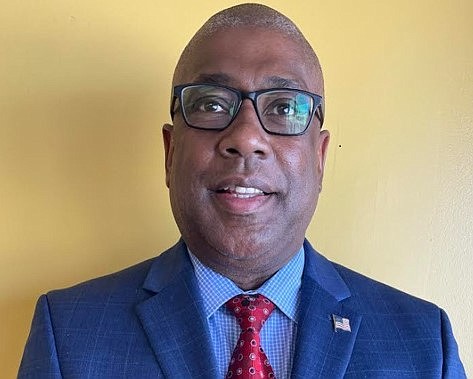 ---
SCHOOL DISTRICT 152.5 SET TO TRAIL-BLAZE THROUGH NEW SCHOOL YEAR
superintendent Spells hopeful about successful new planning
By: Juel Stanley
Hazel Crest School District 152.5 is thrilled to kick off an exciting new school year, where students take center stage in the focus of excellence in education. Superintendent Spells eagerly looks forward to an exceptional school year with students at the forefront with the joint community support and efforts.
District 152.5 proudly hosts the Jesse White Learning Academy and the Barack Obama Learning Academy, both institutions that provide an exceptional educational experience to our community's young learners. This year, the foremost goal is to tailor the academic approach to meet each student's unique learning needs and overcome any barriers they may face, both inside and outside the classroom.
"The 2023-2024 school year has started off with resounding success as our dedicated team of educators and staff have worked tirelessly to create a welcoming and enriching environment for all students. Our school year's guiding slogan is, "We are a family, and everyone must do their part! This slogan speaks to our core philosophy of unity and shared responsibility among students, parents, faculty, and administrators. We believe that by working together as a close-knit community, we can achieve greatness for our children," says Superintendent Spells.
Hazel Crest School District 152.5 offers education to students ranging from Pre-K to 8th grade, ensuring a comprehensive and nurturing environment throughout their formative years.
One of the exciting additions this school year is the implementation of a Rapid Response Team dedicated to assisting students and their families. Families in need will have access to essential resources, including grocery items, emphasizing the commitment to ensuring that students can focus on their education.
As Superintendent Spells passionately puts it, "Every decision from the board room to the classroom this year is about the students. Our children deserve to have no barriers."
"We understand that the past year presented challenges due to the pandemic, but we are heartened to see our students better acclimated to being back in the physical school environment. With unwavering support from our dedicated staff and the resilient spirit of our students, we are confident that this school year will be marked by growth, achievement, and success," says Superintendent Spells.
In an effort to enhance parent involvement, the district is pleased to introduce a Parent Coordinator who will facilitate direct engagement with parents. This initiative will allow the faculty to gather valuable input from parents about the programming they would like to see, ensuring a more collaborative and tailored approach to education. School Board President Dean Barnett is hopeful that this school year will be the best experience yet.
"The Board of Education is excited about the 23/24 school year. We are fortunate to have a top-notch group of administrators, teachers, and staff serving the children and families of our school district. We are very thankful for their commitment to moving the student achievement needle. Here in 152 1/2, we believe in the acronym T.E.A.M. Together Everyone Achieves More. Every day, this mantra rains true as our team delivers the highest quality of education that the district can afford our students. It is the boards pleasure to serve the 152 1/2 community," says Dean Barnett.
As we embark on this new school year journey, Hazel Crest School District 152.5 extends a warm and inviting welcome to all students, parents, faculty, and administrators. Together, the goal is to continue fostering a culture of excellence, unity, and empowerment in pursuing a brighter future for our children.
For more information about Hazel Crest School District 152.5, please visit our website at https://www.sd1525.org/
---