KEITH WEAVER MOVES ON FROM SONY PICTURES ENTERTAINMENT TO FOCUS ON REAL ESTATE AND HOSPITALITY EMPIRES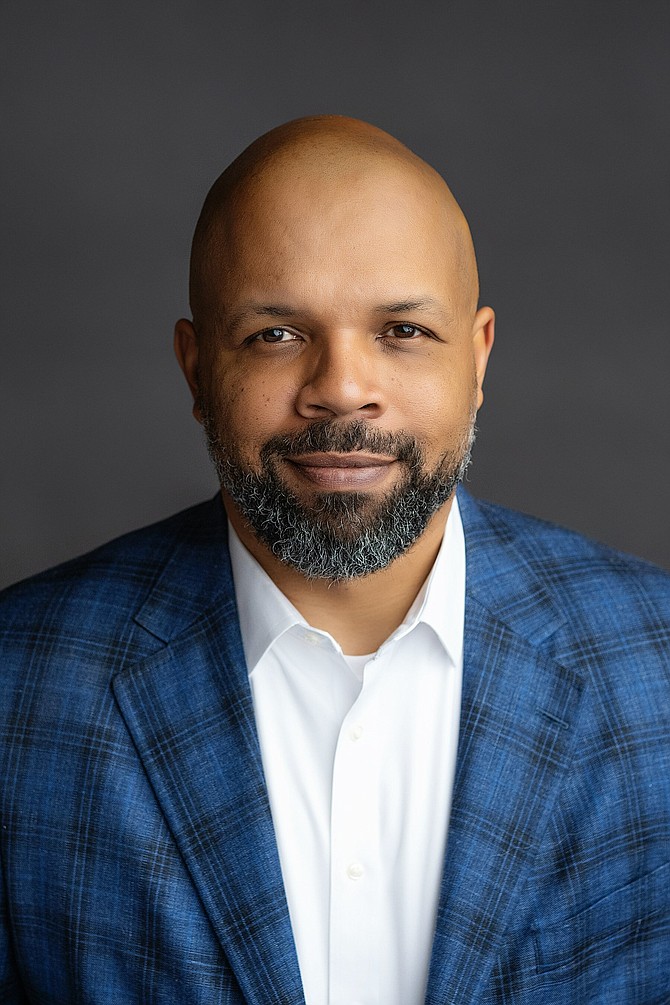 ---
KEITH WEAVER MOVES ON FROM SONY PICTURES ENTERTAINMENT TO FOCUS ON REAL ESTATE AND HOSPITALITY EMPIRES    
The Veteran Executive Vice President of Global Public Policy and External Affairs Shifts His Attention To His New Venture, Nashwood, Inc.
SHELBYVILLE, Tenn., PRNewswire -- Keith Weaver, Executive Vice President of Global Public Policy and External Affairs at Sony Entertainment Pictures, announces his departure from the entertainment group after more than 20 years. Weaver's exit marks an exciting new chapter in his entrepreneurial journey. As the Co-Founder of Uncle Nearest Premium Whiskey alongside his wife Fawn Weaver, and the inspiration behind Humble Baron, the longest bar in the world that is located at Nearest Green Distillery, Weaver will now launch a new hospitality company, Nashwood, Inc. where he will act as Founder and Chief Executive Officer.
"Having worked in the fast-paced creative sector for decades, I am fueled by dynamic, creative thinking and action," said Weaver. "Alongside my entertainment career, I have been able to quietly develop successful investments and I'm thrilled to now fully shift my focus, bringing that energy and excitement to the real estate and hospitality realm."
With Nashwood, Inc., Weaver will initially prioritize the redevelopment of its Middle Tennessee portfolio of the US Bank Building, the Times-Gazette Building, which will act as Nashwood's headquarters, the Bedford Box Factory, as well as lead further development of Nearest Green Distillery.
"Each project that we have in the works is a special part of the Bedford County area and stands to bring a great economic boom to the community," says Weaver. "I estimate that we will invest over $100 million in the community over the next five years."
"The Weaver's investment and dedication to the Bedford County community is unrivaled," said Shane Hooper, CEO of the Shelbyville Bedford Partnership. "Their vision for what this community can be, and the exciting venues they have and will continue to create here – starting with Nearest Green Distillery – are helping to shape this area into a thriving destination."
The company's name marries Nashville and Hollywood, paying homage to Weaver's hometown of Los Angeles and long-term career in Hollywood, and his current home of Tennessee. Weaver will continue to maintain connections to his roots in California, acting as the Chairman of the Board of Community Coalition, an iconic social justice organization based in South Los Angeles. Weaver also supports the open space preservation and serves on the National Board of the Trust for Public Land where he leads their work to protect historic Black sites throughout the country.
For more information about Nashwood, Inc., please visit www.Nashwood.com.
Nashwood, Inc. is a multifaceted real estate and hospitality company based in Shelbyville, Tennessee with domestic and international holdings. The company owns the US Bank Building in Shelbyville, The former Shelbyville Times Gazette Building, as well as numerous other holdings. Additionally, the company supports the development of Nearest Green Distillery, one of the fastest growing distilleries in the world.
Nearest Green Distillery is the world's first distillery to commemorate an African American. Dubbed as "Malt Disney World," and named by Travel + Leisure as a "true whiskey destination," the 432-acre property has become known as a full-blown destination for whiskey lovers, history enthusiasts, and families. It is a master class in storytelling and history-making, paying tribute to the three things Tennessee is most known for: Tennessee Whiskey, Tennessee walking horses and Tennessee music.
At Nearest Green Distillery, visitors can purchase Uncle Nearest's flagship whiskeys as well as exclusive bottles such as the award-winning Uncle Nearest Master Blender Edition Whiskey and Uncle Nearest Uncut/Unfiltered Straight Rye Whiskey. In addition to world-class attractions such as the Welcome Center and Philo + Frank's, the world's first non-alcoholic speakeasy, guests can indulge in award-winning BBQ at Chuck's Barrel House BBQ II, or enjoy drinks, food and music at Humble Baron, the world's largest bar. For more information or to book a tour, please visit unclenearest.com/distillery.
Humble Baron is Middle Tennessee's acclaimed restaurant, bar and entertainment venue, located on the property of the iconic Nearest Green Distillery in Shelbyville, Tennessee. Home to the World's Longest Bar at 518-feet-long, Humble Baron is brought to life by the visionaries behind Uncle Nearest Premium Whiskey. A destination for locals and visitors alike, the venue offers elevated Southern fare alongside craft whiskey cocktails, and will showcase live music several nights a week. Humble Baron is a gathering place where everyone has a seat at the table, bringing people together over premium spirits, exceptional food and lively music.
---