Jada Pinkett Smith to Host 'Red Table Talk' Inspired Event Live in Abu Dhabi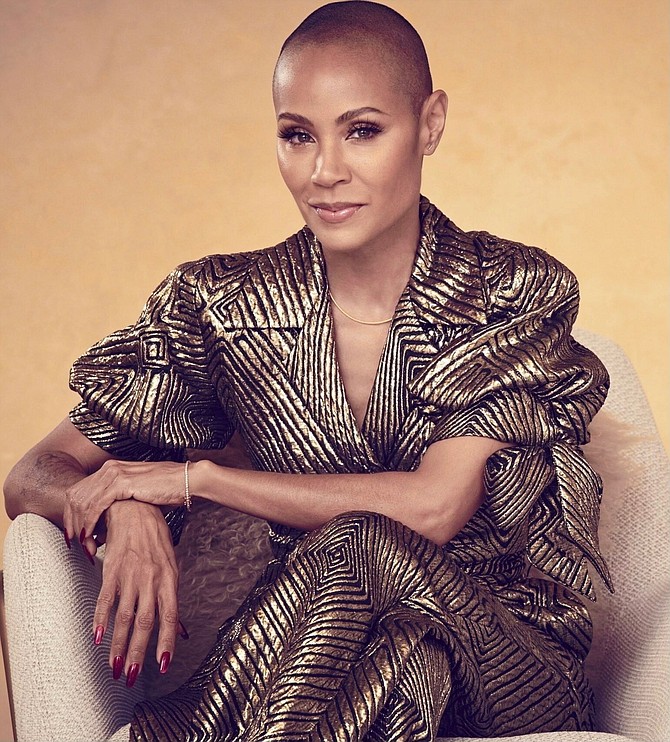 ---
Jada Pinkett Smith to Host 'Red Table Talk' Inspired Event Live in Abu Dhabi      
The creator and host of the Emmy Award-Winning talk show 'Red Table Talk' by Westbrook, Inc makes Abu Dhabi her first stop in the Middle East during the world tour of her memoir 'Worthy'.
Presented by Maven Global Access, the event is the latest in a series of high-profile events and campaigns that highlight the role of women in the Emirate.
ABU DHABI, UAE, PRNewswire -- Abu Dhabi will be hosting the multi-talented actor, producer, entrepreneur, musician, host, author, and advocate, Jada Pinkett Smith. She will be hosting an intimate conversation inspired by her Emmy Award-Winning talk show "Red Table Talk" Nov. 6th in Abu Dhabi. The event marks Jada's first stop in the Middle East as she embarks on the highly anticipated world tour of her memoir, "Worthy."
Pinkett Smith expressed excitement about the event stating, "I'm thrilled to celebrate the incredible spirit of Abu Dhabi's businesswomen. I'm eager to intertwine our stories, exchange ideas, and explore new horizons of storytelling for Westbrook, Inc. in the capital city of the UAE. In every endeavor and story, we are all Worthy and I look forward to having unforgettable conversations at this event."
With the worldwide release of Worthy on Oct. 17th, Pinkett Smith's memoir is a gripping and inspirational memoir which promises to captivate readers with its raw honesty and profound insights. Spanning three decades of a multifaceted career as a musician, author, advocate, and more, Jada has earned numerous accolades. Now, as an award-winning icon, she is taking her message of resilience and self-discovery on the road, with Abu Dhabi as the first destination in the Middle East.
Co-hosting the event alongside Jada Pinkett Smith are renowned corporate brand and leadership developer Souad AlSerkal and Sarah Omolewu, co-founder of Maven Global Access. Omolewu shared her excitement, stating, "I am incredibly excited and honored to welcome Jada to the Middle East for an unforgettable series of events celebrating growth, worthiness, and self-discovery. Jada is an icon I've admired for her strength in vulnerability. This event beautifully highlights the synergy between Maven Global Access and 'Worthy's' mission - to commend what women entrepreneurs are capable of when given opportunities and access, and the strength in unity and community."
Inspired by her Emmy award-winning talk show, 'Red Table Talk,' which has featured guests like Venus and Serena Williams, Matthew McConaughey, Alicia Keys, Sandra Bullock, Keanu Reeves, and Demi Moore, Pinkett Smith's event is poised to be an inspiring platform for female entrepreneurs in Abu Dhabi. The event aims to amplify their stories, highlight challenges, and most significantly, honor the cultures and narratives of women paving the way for business in Abu Dhabi.
Pinkett Smith's savviness in entrepreneurship shines through her co-founding of Westbrook Inc. with her spouse, Will Smith, Miguel Melendez, and Ko Yada, to empower artists to tell stories that connect the world. Since its inception in 2019, Westbrook has achieved a meteoric ascent, expanding its global footprint in entertainment, and bolstering a diverse project slate across film, television and digital content through their premium film and television division, Westbrook Studios, and their vertically - integrated IP incubator, brand content studio, and production company, Westbrook Media.
In addition to Red Table Talk, Westbrook is behind numerous critically acclaimed and wildly popular film and television projects including the smash hit series BEL-AIR, a dramatic reimagining of Will Smith's iconic The Fresh Prince Of Bel-Air, which was recently renewed for a third season, as well as six-time Academy Award® nominated film KING RICHARD and the recently released film EMANCIPATION, which sold to Apple in the largest festival acquisition deal in film history. Upcoming projects include the highly anticipated BAD BOYS 4, REDD ZONE starring Pinkett Smith, the next chapter of I AM LEGEND, and action-comedy REGULATORS with Nicky Jam.
Additional tour dates in the Middle East to be announced. Please visit www.worthymena.com for additional information and updates on MENA tour dates and ticket information.
---