Anne Klein Debuts New Fashion Campaign Featuring Supermodel Jasmine Tookes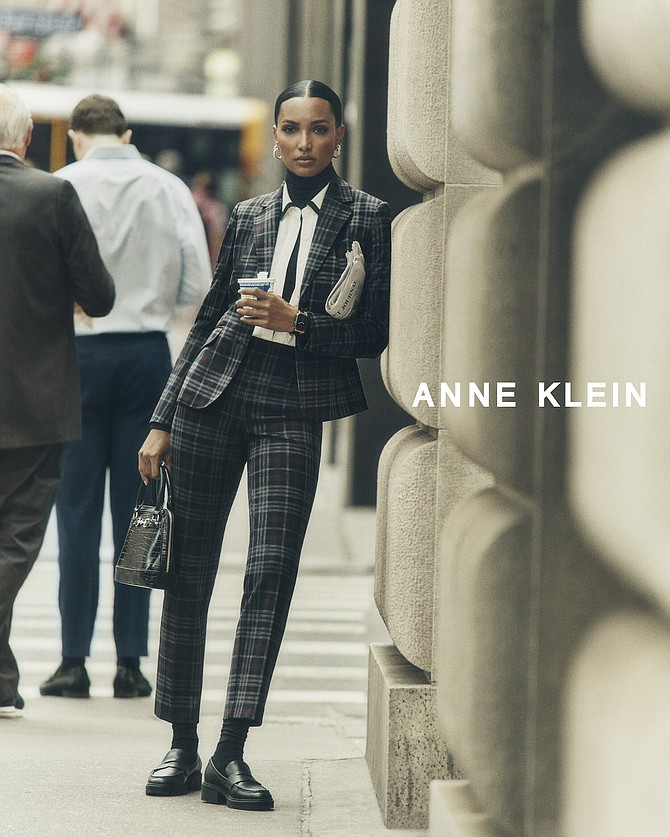 ---
Anne Klein Debuts New Fashion Campaign Featuring Supermodel Jasmine Tookes    
Launch to Include Event at NYFW to Celebrate 50th Anniversary of the Battle of Versailles
NEW YORK, PRNewswire -- Iconic American fashion brand ANNE KLEIN marks impactful year with the debut of its new Fall/Winter 2023 fashion campaign featuring supermodel, entrepreneur and new mom, Jasmine Tookes and New York Fashion Week (NYFW) event in honor of the 50th anniversary of the Battle of Versailles, which brought American sportswear to the forefront of global fashion.
Anne Klein played a powerful role in the American triumph of the Battle of Versailles and remains the torch bearer to this seismic event that shifted not only American culture, but changed the way people dress around the world. To mark the anniversary, on September 11th Anne Klein will partner with NYFW: The Talks to produce a panel discussion entitled "Battle of Versailles 50: The Making of Fashion History."
Tookes will moderate a distinguished panel at Spring Studios that includes those who were originally part of the historic Versailles event:
Designer Stephen Burrows, the last surviving designer from the original ten (10)
Donna Karan, the right hand of Anne Klein at that time.  Anne was the sole female designer of the original ten (10)
Trailblazing models Alva Chinn and Pat Cleveland whose legendary modeling styles revolutionized the catwalk
Although Klein founded her eponymous brand in 1968, forever changing the way women dress, the Battle of Versailles emphatically turned the spotlight on American Sportswear giving it equal footing among the leading French fashion houses. Its universal appeal today is wardrobe staples to buy now and wear forever.
"We take immense pride in honoring Anne's legacy and keeping that flame alive," said Jameel Spencer, CMO in Residence for Anne Klein. "The Battle of Versailles not only presented Anne Klein's work on a world stage, but it was the impetus for social shifts, racial awareness and American magic. As we celebrate multiple milestones this year, in what would've been our founder's 100th birthday, we are thrilled to partner with Jasmine Tookes to recognize the strength of diverse women impacting the world in positive ways and doing it with style and grace like only women can."
"I am thrilled to be a small part of this storied brand founded by a powerful woman," adds Tookes, "I'd like to think my power as a woman is my positivity and being able to be a role model for mothers and business women managing it all with grace and style."
American photographer Tom Schirmacher shot the Anne Klein Fall/Winter '23 campaign on the streets of New York City. The campaign captures a modern woman in a fast-paced world dressed in rich classics suited for her every need and worn gorgeously by Jasmine. The collection combines color, texture, and pattern for seasonal looks that work from day to night. A warm, neutral palette, accented with seasonal pinks, greens and red, keep the collection fresh. Plaids, houndstooth, vegan leather, and metallic accents provide the stylish kick the Anne Klein customer has come to expect. Style meets function with accessories designed to complement the looks inclusive of cap toe heels with iflex technology, slouchy multi-compartment shoulder bags, ceramic watches and wearable tech, and gold toned jewelry.
To shop ANNE KLEIN's new Fall Collection, learn more about the 2023 campaign and partnership with Jasmine Tookes, or to join the Anne Klein Insider's Club, visit: www.anneklein.com.
---