Zenni® Optical Launches "Board Certified" Eyewear Collection, Curated for Keke Palmer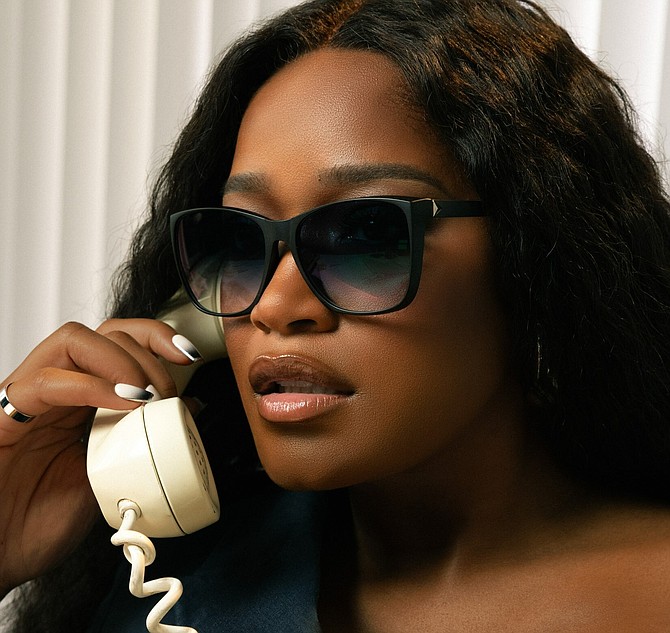 ---
Zenni® Optical Launches "Board Certified" Eyewear Collection, Curated for Keke Palmer
Zenni Optical is the world's leading online eyewear retailer.
NOVATO, Calif., PRNewswire -- Zenni Optical, the world's leading online eyewear retailer, announced the launch of its "Board Certified" collection, curated in partnership with Emmy® Award-winning actress, musician, producer and style icon, Keke Palmer.
"Board Certified" embodies Palmer's 'let's-get-down-to-business' spirit with a sharp and sophisticated look that transitions seamlessly from the sleek aesthetic of the boardroom to the elegant style of an evening out. As summer begins to fade, the collection's mood provides inspiration for returning to business, taking charge and putting the best frame forward whether in the office or between work-from-home calls.
This collection is the second installment of Zenni's "Find Your Frame of Mind" campaign, which launched in July, inspired by Palmer's captivating style and leading-lady energy, available only on Zenni.com.
"Keke Palmer is as fashionable as she is fierce. No matter what she's conquering – or where or when – she does so effortlessly and with style," said Veronica Alcaro, VP Brand of Zenni. "We're excited to release the 'Board Certified' curation as it reflects the heart of Keke's style and sophistication as a true force of nature in and out of the boardroom, and we expect it will inspire others to adopt her bold vision."
The "Find Your Frame of Mind" campaign features eyewear of various sizes and styles that make a big statement, creating the perfect look for any occasion. The "Board Certified" collection follows Palmer and Zenni's first mood, "Summer Love," featuring bold, colorful eyeglasses and sunglasses that capture the vibrant essence of summer style.
"Crafted with meticulous attention to detail, these frames are not only fashion-forward but also highly functional. With their exquisite blend of acetate and metal, these eyeglasses offer a sophisticated and refined look that elevates any ensemble," said Aysegul Colakel, Designer at Zenni.
Additional phases of the campaign will launch later this year featuring new seasonal moods and glamorous frames. From the beach to the office, on set or at home, there are styles reflective of every mood, spirit and style.
The collaboration with Palmer follows Zenni's recent partnerships with other fashion, sports and pop culture trendsetters that include Iris Apfel, David Ortiz, George and Claire Kittle, Cynthia Rowley and more.
For more information about the Keke Palmer x Zenni "Board Certified" collaboration, visit Zenni.com/Keke and follow for updates on social media at @ZenniOptical.
Zenni pioneered the online eyewear industry in 2003 with a mission to make prescription eyewear affordable and accessible to everyone. Based in the San Francisco Bay Area, Zenni offers adults and children the freedom to express their personal style through high-quality prescription and protective eyewear curated with a sense for fashion and incredible selection. With complete prescription pairs starting at just $6.95, and averaging just over $40, the company has brought massive price disruption to the traditional retail model. With over 51 million frames sold worldwide, Zenni is proud to be the Official Eyewear of the San Francisco 49ers, Boston Red Sox, Columbus Crew and the Chicago Bulls. Zenni has worked with designers and tastemakers on curations and collections, including Keke Palmer, Iris Apfel, Cynthia Rowley, David Ortiz and George and Claire Kittle. For more information, please visit zennioptical.com/blog/press.
---