Maverick Entertainment Presents "Women of the Jury"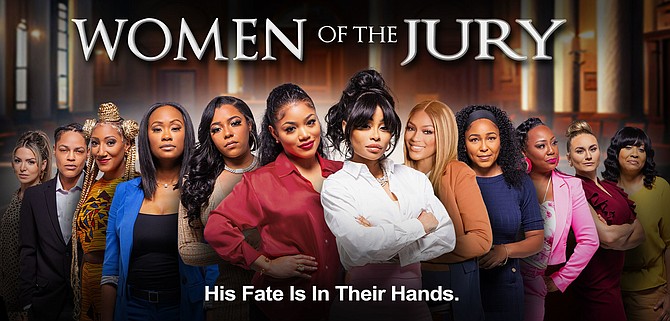 ---
Maverick Entertainment Presents "Women of the Jury"
A Gritty Courtroom Drama starring Angela "Blac Chyna" White, Drew Sidora, Erica Pinkett, and Alexis "Lexxy" Walker
DEERFIELD BEACH, Fla., PRNewswire -- Maverick Entertainment proudly presents its latest cinematic endeavor, "Women of the Jury," an intense courtroom drama that brings together a steely ensemble of actresses including Erica Pinkett, Drew Sidora, Alexis "Lexxy" Walker, and Angela "Blac Chyna" White. This movie will be available exclusively on Peacock.
"Women of the Jury" thrusts its audience into the heart of a riveting trial where an Asian store owner is accused of murdering two black men. The responsibility of delivering a verdict falls onto twelve diverse women, each bringing her unique background and perspective to the jury box. The jurors find themselves embroiled in heated debates, forming unexpected alliances, and confronting their biases as emotions run high. One juror's staunch stand for a "not guilty" vote becomes the focal point of contention, leading the group down a tumultuous path of introspection and confrontation.
View the official trailer here: https://youtu.be/DHLP66dQDDU
A compelling drama featuring twelve unique personalities, each wrestling with making a pivotal decision. This powerful narrative weaves together themes of justice, prejudice, and sisterhood, promising to be a thought-provoking experience that will deeply resonate with audiences.
Founded in 1997, Maverick Entertainment continues to be the premier independent distributor of niche and Urban content. Having released more than 1,300 films over the past 26 years, Maverick currently controls the world's largest library of feature-length Black Cinema.
In addition to funding and producing originals, Maverick releases 100+ movies annually and distributes physically and digitally worldwide to a growing list of platform partners.
For more information, visit https://www.maverickentertainment.cc/
---