Writer's crime thriller novel focuses on the perspective of Black women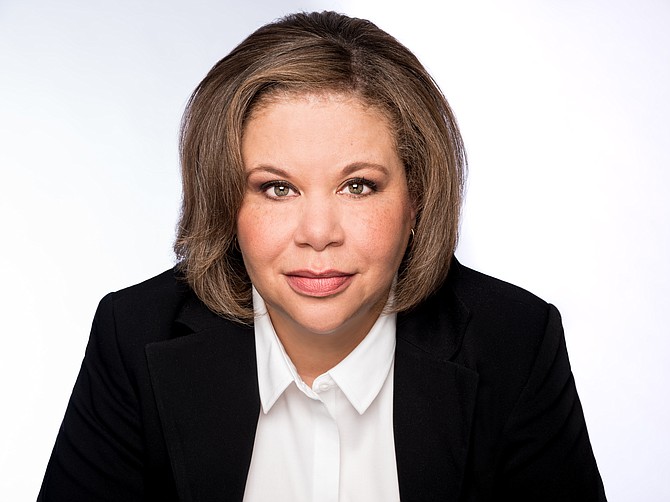 ---
 Writer's crime thriller novel focuses on the perspective of Black women

By Tia Carol Jones

Tracy Clark evolved from being an avid reader of crime novels and mystery books to writing her own crime thrillers. The author of the Cass Raines Chicago Mystery Series and Detective Harriet Foster series wanted to write characters that looked like her.

"I just wanted to see myself in the pages of a book and in the stories that I enjoyed reading and just wanted to take my hand at seeing where I could do it," she said. In 'Fall,' Detective Harriet Foster and her team has to find out who killed two Aldermen and if there is another target in danger, who it will be.

Clark knew the main characters of her books were going to be Black because she is a Black woman who grew up on the South side of Chicago. Cass Raines is a Black woman who is a private investigator and Harriet Foster is a Black woman who is a detective in the Chicago Police Department. She wanted to represent that voice on a page. She paid homage to other Black women crime and thriller writers of the 1990s, who lived in the Chicagoland area. She talked about Valerie Wilson Wesley, who wrote the Tamara Hayle mysteries, and Eleanor Taylor Bland, who wrote the Marti McAllister series.

Coming up with her own characters and her own voice, she wanted to share her perspective in the books. She started out with the private investigator series because those were the kinds of stories she enjoyed reading. In the second series, she stayed with Chicago because it is the city she knows, but she shifted the character to the police department. She said setting the character as a detective in the police department gives her a conflicting, tense and complicated mindset to work with.

"She's an African-American woman working in a department that was not set up for her and still is not. This is not a department that is there for them. So, they're coming into it, as who they are, having to deal with all of these things they are going to have to deal with, in addition to what they encounter on the street," Clark said.

Clark wanted an edginess and an itch for the series and to see what she could do with it. She talked to as many police officers and detectives as she could. She wanted to know more about the job. She wanted to know why they chose law enforcement as a profession and how they dealt with it on a daily basis. She wanted to bring humanity to the challenges the character would face in the novels.

Clark realized she was more interested in character driven books. She takes more time creating characters that emulate real people. It results in developing characters where the readers gets to see what motivates them and what struggles or challenges they might have.

Clark received a compliment from someone who worked in law enforcement. The officer told her that she highlighted the challenges law enforcement faces. It was a compliment to her because she tries to get that right in the books. She is glad the readers enjoy the book series.

Being trained in newspaper business, has helped her immensely. She get the writing done, without taking a lot of time to indulge or contemplate excessively. It took Clark 10 months to write 'Fall.' She doesn't write with an outline, she creates the book on the page as she is doing it. She makes the story up as she goes along, going back, going forward and figuring it all out.

Clark is working on book three in the Detective Harriet Foster series. It is set for release in 2024.

For more information about Tracy Clark, visit www.tracyclarkbooks.com.
---