Music Icon Chaka Khan Launches First Fragrance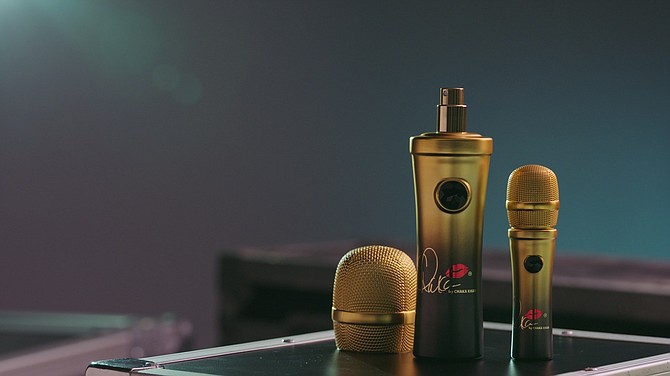 ---
 Music Icon Chaka Khan Launches First Fragrance
ST. PETERSBURG, Fla., PRNewswire -- HSN®, a leader in livestream shopping and video storytelling, today announced the highly anticipated launch of Chaka Khan's debut fragrance, Chaka by Chaka Khan. As the latest woman to be inducted into the coveted Rock & Roll Hall of Fame, Chaka Khan is a 10-time Grammy Award–winning global superstar that has served as an inspiration for generations of singers, songwriters, recording artists, storytellers and musicians. The fragrance will debut on HSN.com via an exclusive, worldwide launch.

Building upon Chaka's legacy of female empowerment, this new scent is a bottled homage to longevity and creative spirit. Chaka by Chaka Khan is a unique composition of sensual violet and ylang ylang, infused with bergamot and pink pepper. A hint of musk blossom, woodsy patchouli, vanilla, warm cinnamon and sandalwood add earthy layers. Its construction is that of a fragrance made as a tribute to 50 years of music, memories and magic.

"Long-serving as a strategic business partner to celebrities and their fragrances, HSN welcomes Chaka Khan and her debut fragrance Chaka by Chaka Khan – a true reflection of her mark as a pop culture maverick. Chaka's vision has been brought to life from the carefully crafted notes to the iconic microphone bottle design," said Bridget Love, GMM & VP Beauty, Fashion & Jewelry, HSN. "HSN continues to maintain its pioneering role within the realm of live video commerce, seamlessly integrating respected celebrities such as Chaka Khan."

As a leader in the live video commerce space, HSN incorporates entertainment, personalities and industry experts to provide an entirely unique shopping experience for their customers by offering real-time engagement opportunities along with exclusive products.

"This fragrance is more than just a scent – it's a journey of music, passion and soul. Every note is lovingly made, inspired by the songs and memories we've shared," says Chaka. "As you wear it, it's my wish to uplift your spirit, empowering you to shine, whether you're sharing a quiet time or out on the town. We're all rockstars. Here's to celebrating the power within each of us. With all my love, Chaka."

The Chaka by Chaka Khan fragrance is available exclusively on HSN.com. The fragrance will be available in multiple configurations ranging in price from $35.00 to $90.00. Shop Chaka by Chaka Khan on www.hsn.com.
---