Atlanta Life Insurance Reemerges with New Leadership and a New Vision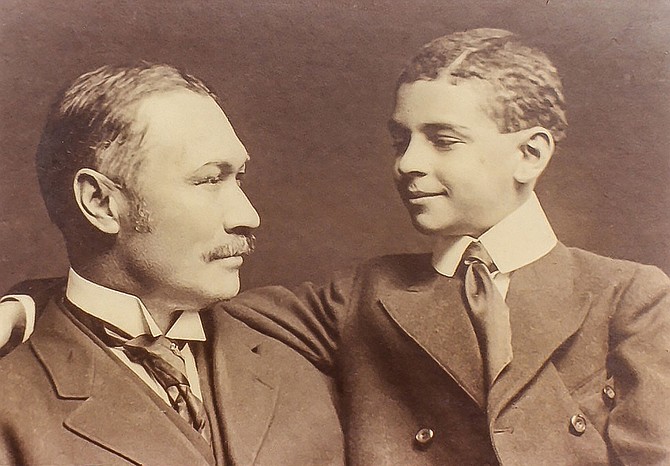 ---
Atlanta Life Insurance Reemerges with New Leadership and a New Vision
Earvin "Magic" Johnson's EquiTrust partners to support the company's mission to create legacies and build wealth in Black communities

ATLANTA, PRNewswire -- Atlanta Life Insurance Company, the lone remaining Black-founded and owned insurance company, is reemerging under new leadership with a fresh vision that pays homage to the brand's rich history and legacy. For more than 100 years, Atlanta Life has provided insurance to help policyholders build wealth for their families.

The company was recently acquired by Atlanta Life Holdings, a minority-owned insurance holding company that is committed to restoring the heritage of the brand, reimagining the power of its insurance business, and providing financial security and protection for underserved and underrepresented communities. Atlanta Life has also entered into an agreement with Earvin "Magic" Johnson's EquiTrust Life Insurance Company, a life insurance and annuities carrier with $26 billion of total assets, to broaden its offerings and reach.

"The decision to extend our support and resources to Atlanta Life Insurance Company stems from my passion for championing entrepreneurship and Black businesses and my life-long investment in the Black community," said Earvin "Magic" Johnson. "We have a new vision and a new direction for Atlanta Life that honors the guiding principles upon which it was founded while reimagining it's future"

Originally founded by Alonzo Herndon, a former enslaved man and savvy entrepreneur who became Atlanta's first African-American millionaire, Atlanta Life has protected many at-risk citizens while advancing social and economic equity for all, which included holding the life insurance policy of the late, great Rev. Dr. Martin Luther King Jr.

"Like The Herndons, we believe that businesses, if run the right way, can be a transformative force for social good. Our aim with Atlanta Life is to uphold the Herndon family values in all we do, while taking the company to new heights and maximizing our impact in helping Black families and businesses thrive" said Eric Holoman, President and CEO, Atlanta Life Insurance Company. "We aim to serve as guardians of the community's legacy and stewards of its future."

Atlanta Life Insurance Company (ALIC), the lone remaining Black-founded and owned life insurance company, is one of the most prominent and successful minority-owned businesses of the 20th century. Acquired by Atlanta Life Holdings in 2023, ALIC currently serves as an employee benefits provider to private and public sector employers, a coinsurance and reinsurance partner to carriers, a solution for achieving supplier diversity spend goals and closing the protection gap, and as a partner to the broader community.
 Atlanta Life Insurance Company is a NSMDC-certified minority business enterprise. For more information on the company, please visit AtlantaLife.com or follow us on social media at https://www.instagram.com/atlantalife, facebook.com/atlantalifeins or twitter.com/atlantalifeins.

EquiTrust Life Insurance Company is a trusted provider of life insurance and annuity products with a strong track record of operating performance. EquiTrust is a national carrier of competitive, client-friendly options, available through various distribution channels including more than 15,700 independent sales representatives and independent marketing organizations. EquiTrust offers fixed-rate and indexed annuities and life insurance and is headquartered in Chicago with operations in West Des Moines. In June 2015, Magic Johnson Enterprises became the majority shareholder, making EquiTrust Life Insurance one of the largest minority-owned life insurance company in the history of the country at $25.7 billion in assets. For more information visit https://www.EquiTrust.com.
---