Pearl Milling Company Continues to Invest in Community Impact with P.E.A.R.L. Pledge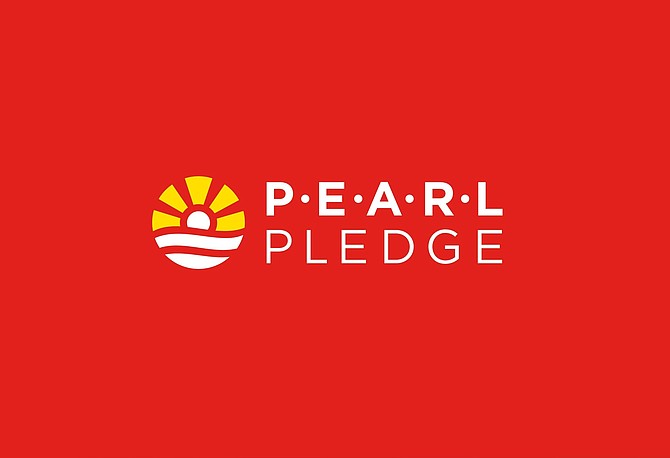 ---
Pearl Milling Company Continues to Invest in Community Impact with P.E.A.R.L. Pledge
With more than 30 grants awarded to date, the pancake mix and syrup brand is awarding a total of $1 million this year to help nonprofits making a P.E.A.R.L. impact in their communities.
CHICAGO, PRNewswire -- Pearl Milling Company, the pancake mix and syrup brand that has been creating memorable breakfast moments for over 130 years, continues its mission to uplift Black women and girls across the U.S. with P.E.A.R.L. Pledge, a multi-year community funding initiative that launched in 2021. Starting today through June 14, eligible nonprofit organizations can apply for a chance to receive a grant of up to $100,000 to develop and grow meaningful programming in their communities. People can also nominate organizations through June 7 to participate in the application process. Grant recipients will be announced in the fall.
P.E.A.R.L. Pledge was established in 2021 as part of Pearl Milling Company's commitment to support the Black community and PepsiCo's broader Racial Equality Journey initiative. With the goal of championing the success of Black women and girls in the U.S., the program focuses on five key pillars: Prosperity, Empowerment, Access, Representation, and Leadership.
"Helping our communities to not only address fundamental needs but also thrive goes hand in hand with Pearl Milling Company's purpose of bringing families to the table," said Kristin Kroepfl, Vice President and Chief Marketing Officer at Quaker. "Going into year three of P.E.A.R.L. Pledge, we're excited to see the impact the grant recipients are making on the lives of Black women and girls, and we're more energized than ever to keep moving our mission forward."
Since P.E.A.R.L. Pledge's inception, more than 30 grants have been awarded to nonprofit organizations dedicated to creating opportunities for the Black community across the country. You can see a full list of the P.E.A.R.L. Pledge 2021 and 2022 grant recipients at pearlmillingcompany.com.
How to Nominate and Apply
To apply for a P.E.A.R.L. Pledge grant this year, organizations must meet the following criteria:
Based in the U.S., serving communities within the country
Categorized as a nonprofit organization with 501(c)(3) Public Charity status
Offer programming serving Black women and/or girls
Aligns with P.E.A.R.L. Pledge mission and pillars
Grants will be awarded based on several factors, including how the chosen organizations will use the funding. People are also encouraged to get involved by nominating organizations that align with the P.E.A.R.L. Pledge program and criteria to apply for a grant. Starting today, both nominations and applications can be submitted at www.pearlmillingcompany.com/pearlpledge. Nominations will close by 6p.m. EST on June 7, 2023, and applications will close by 6p.m. EST on June 14, 2023.
Pearl Milling Company will be selecting this year's grant recipients with the help of its P.E.A.R.L. Pledge Advisory Council, which is comprised of Jasmine Crowe-Houston, award-winning social entrepreneur, children's book author and founder of Goodr; Eunique Jones Gibson, founder of Because of Them We Can, CEO of Culture Brands and The Happy Hues; and Codie Elaine Oliver, CEO and co-founder of Black Love Inc. The Advisory Council will also act as program mentors by offering support and advice to 2023 grant recipients.
For more information about P.E.A.R.L. Pledge, visit www.pearlmillingcompany.com/pearlpledge and follow Pearl Milling Company on social media at www.facebook.com/pearlmillingcompany and www.instagram.com/pearlmillingcompany/ for updates on the program.
---