Longtime public servant talks about career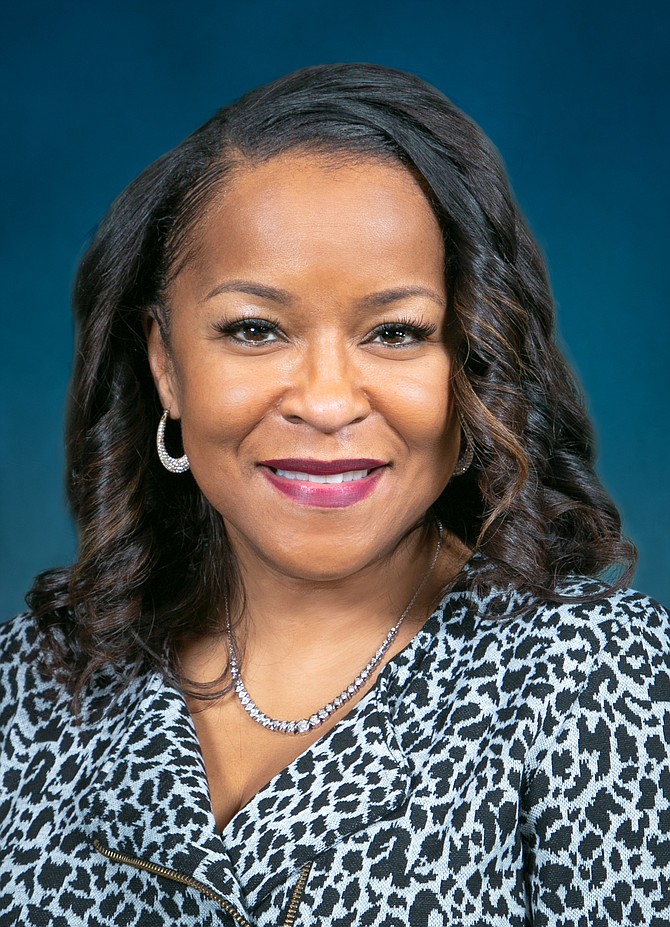 ---
Longtime public servant talks about career

By Tia Carol Jones

Bonita Parker has worked in different capacities throughout the years and is now the Chairwoman of the Chicago Southland Chamber Board of Directors.
Citizen Newspaper: You have served as Chief of Staff to former 7th Ward Alderman Sandi Jackson and as Director of Financial Education for former State Treasurer Alexi Giannoulias. How did you become interested in government and politics?
Bonita Parker: The common thread over my career trajectory has been service to others.  I'm not certain if it's in my DNA or my Baptist upbringing, but I have always found serving others gratifying.  I realized the best way to change policy and serve the greater good was through working with elected officials, so that's what inspired my desire to work with elected officials.
CN: You also served as COO (Chief Operating Officer) and National Director of One Thousand Churches Connected for the Rainbow/PUSH Coalition and Director of Investments and Economic Empowerment at Salem Baptist Church. What led you to pursue those roles and how did they fit in with your passion for people and your community advocacy?
BP: After leaving Corporate America initially I started my own business with two of my corporate counterparts.  We started Skills for Life Inc. which was designed to provide leadership training for corporate, job readiness and financial fitness training for young adults, and anti-bullying training for elementary students. 
I had a passion for financial training and had started a family investment club after I left Northern Trust Co. I had begun to teach my six older siblings and their spouses how to invest in the stock market, the importance of living on a budget and within your means, and the importance of credit management.  I was trying to grow Skills for Life and as a member of Salem Baptist Church (the largest African American Church in the State of Illinois) I sought guidance from my Pastor, the Rev. James T. Meeks.  I showed him the investment club portfolio I had designed for my family and I left his office as the Director of Investments and Economic Empowerment at Salem Baptist Church of Chicago.  After accepting the job at Salem, my pastor began preaching sermons on debt elimination and investments.  He then launched the Investments and Economic Empowerment Ministry and I - along with other financial services professional members of the church - began teaching classes during Wednesday night Bible Study.  There were over 1,500 in attendance every Wednesday. 
The Rev. Jesse Jackson paid a visit to one of the classes and asked my Pastor if he could recruit me to replicate the program across the country.  I was then offered the position of National Director of One Thousand Churches Connected for the Rainbow/PUSH Coalition.  I loved this job!  I spoke at over 1,000 churches across the country and aided them in starting Financial Stewardship Ministries. 
I performed so well after about 18 months, Rev. Jackson promoted me to COO.  As COO, aside from the daily routines of people and budget management, I was responsible for facilitating over seven conferences every year in seven different states all geared towards empowering people and gaining access into industries that women and minorities had historically and systematically been locked out of.
CN: What is the Chicago Southland Chamber of Commerce and how does it benefit the businesses and residents in the Southland?
BP: The Chicago Southland Chamber of Commerce provides regional leadership, advocacy, strategic alliances and programs that unite and grow its members and the business community. Our goal as a regional Chamber, is to be the primary regional organization that unites businesses and communities to create an environment where: 1) Business of all sizes & diversity will be attracted and thrive. 2)Partnerships and alliances are created with local organizations to work together for regional development and community improvement. 3)Public policy promotes strong and healthy businesses.
CN: You have served on the Chicago Southland Chamber Board of Directors since 2014. Why do you think you were appointed to lead the organization?
BP: I believe my passion for service, my ability to organize and multi-task while simultaneously cultivating healthy relationships is why I was nominated and elected as its Chairwoman.
CN: What are some of the ways you reach back into the community to help young people who are interested in advocacy and public service?
BP: Given my current occupation as External Affairs Manager for ComEd, most of the help I provide youth is geared towards increasing awareness of STEM (Science, Technology, Engineering, and Math). I am especially passionate about girls and young ladies being more involved in STEM because according to AAUW (American Association of University Women) only 21% of engineering majors are women, and only 19% of computer science majors are women.  These numbers must improve.  I serve on the Board of Directors for MYTT (Mentoring Youth Through Technology) and I actively participate with Homewood Science Center's Girls STEAM Club.  I try to model public service and I often encourage students to mentor.
CN: Throughout your years of service, you have received numerous accolades and recognition, how does it feel to be honored for the work you do?
BP: I am humbled by the recognition I receive.  My service to humanity is my lifeline; it gives me purpose for waking up and being motivated to perform.  The recognition makes me feel appreciated.
CN: Where can people go to find out more about the Chicago Southland Chamber of Commerce?
BP: For more information about the chamber, people could visit www.chicagosouthlandchamber.com, call us at 708-957-6950,  email us at info@chicagosouthlandchamber.com, or they could follow us on Facebook at chicagosouthlandchamber  or LinkedIn at chicago-southland-chamber-of-commerce. The Chicago Southland Chamber of Commerce is a regional chamber and open to every business, NFP or educational institution in the greater Chicagoland area.  I hope to see your readers connect with us soon.
---