Harper Appointed to House Cannabis Working Group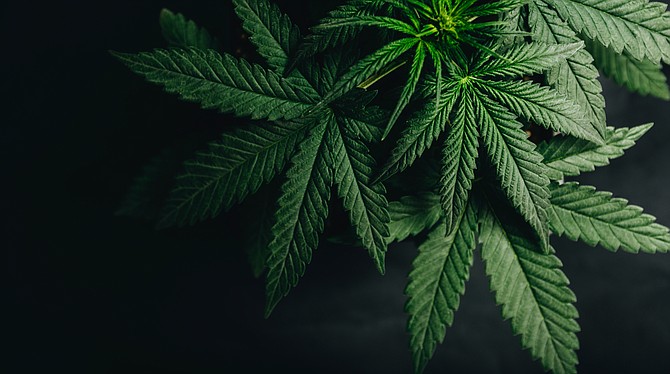 ---
Harper Appointed to House Cannabis Working Group
State Rep. Sonya M. Harper, D-Chicago, has joined several House colleagues on the newly announced House Cannabis Working Group that is tasked with helping to refine and implement equity-based cannabis legislation.
"When we legalized recreational cannabis use for adults in Illinois, we knew from the beginning that challenges would arise and that ensuring true equity and fairness would be an ongoing process," Harper said.
Harper, who chairs the House Agriculture and Conservation Committee, joins Working Group leader Rep. La Shawn Ford; Assistant Majority Leaders Marcus Evans, Barbara Hernandez and Robert "Bob" Rita; and Reps. Jennifer Gong-Gershowitz and Bob Morgan. Together, they will work with fellow lawmakers, executive agencies and other entities and stakeholders across the state on cannabis-related legislation.
Harper led the cannabis equity workgroup of the Illinois Legislative Black Caucus (ILBC), and authored the social equity components of the Cannabis Regulation and Taxation Act. Her advice and expertise have been sought after by national legislative associations and organizations as they help provide lawmakers everywhere best practices on equity-led cannabis legalization. Harper's work to engage the community in diversifying the cannabis industry and ensuring tax revenue gets to those communities most harmed by the failed war on drugs led to the creation of Cannabis Equity Illinois, an advocacy group focused on the rights of social equity business and impacted communities.
"I am proud to bring my experience in leading Illinois and the nation on agriculture and farmer equity issues to this cannabis workgroup," Harper said. "I look forward to, once again, doing the hard and necessary work to ensure communities harmed most by the war on drugs have the most to benefit from our state's cannabis industry."
Rep. Harper's office is reachable at 773-925-6580 or repsonyaharper@gmail.com.
---