MARIE CLAIRE'S AMBITION ISSUE IS POWERED BY PAYPAL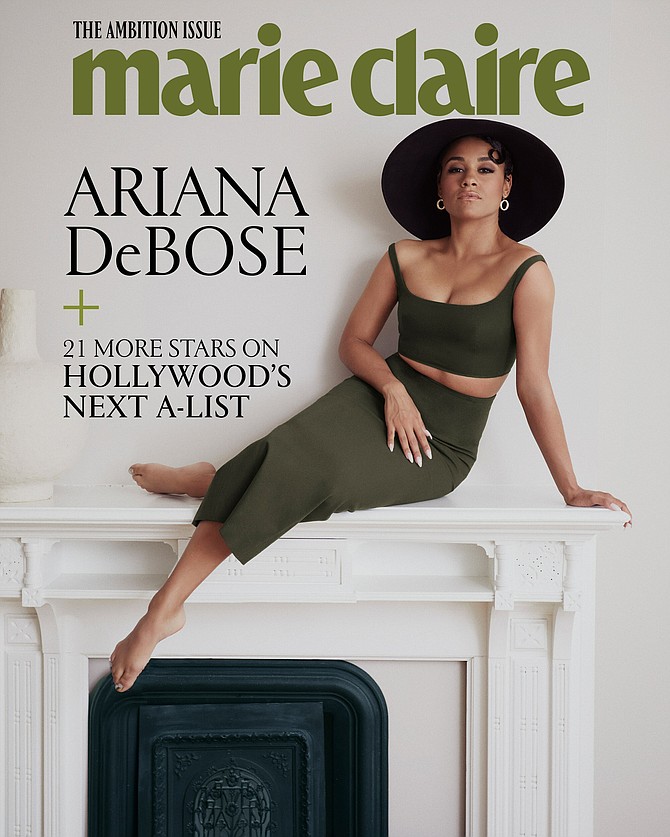 ---
Ariana Debose covers Marie Claire's Ambition Issue      
MARIE CLAIRE'S AMBITION ISSUE IS POWERED BY PAYPAL
NEW YORK, PRNewswire -- Future Publishing announces that Ariana DeBose covers Marie Claire's Ambition Issue, which just went live across Marie Claire's digital platforms. This digital issue's theme explores ambition and the intricacies that women have to navigate when they are labeled as such.
"Marie Claire has long been the magazine brand for ambitious women," says Danielle McNally, acting Editor in Chief. "Ambition has not always served women well, at times branding them 'try-hards' or leading them to burnout. That's why we're reclaiming the word with our Ambition Issue, and creating a celebration of success in whatever's most important to you, whether that's your current career, a completely new one, your home life, or even your well-being. And who better to demonstrate that than our cover star, Ariana DeBose, who has quickly risen from musical theater ensemble player to marquee movie star and weathered the internet storms that come with that."
The Ambition Issue, powered by PayPal, will also feature the magazine's inaugural Hollywood's Next A-List portfolio, a collection of the performers Marie Claire's culture editors believe have what it takes to command film and television screens for years to come. The list, headlined by Ariana DeBose also features Maude Apatow, Jennie Kim, Bella Ramsey, Ayo Edebiri, Halle Bailey and more. Look for deep dive stories into aging ambitiously, showcasing how bio-hacking, metabolic aesthetics, and a niche sect of functional medicine are making it possible to anti-age our insides. An excerpt from Alisha Fernandez Miranda's recently published book, "My What If Year," in which she details quitting her job as PR exec at 40 to be an intern, showing readers that it's never too late to go do what will fulfill you. Along with interviews with experts and anecdotes from real women discussing all of the ways people can be ambitious in their life and career that aren't obvious.
Visit marieclaire.com for additional information.
Future is a global multi-platform media company and leading digital publisher, with scalable brands and diversified revenue streams. Every month, it connects over 500 million people worldwide with their passions, through expert content, world-class events, and cutting-edge proprietary technology. Every year, Future attracts millions of consumers to its brands' websites, magazines, events, and social spaces. Its market-leading portfolio of over 250 brands spans technology, games, entertainment, women's lifestyle, wealth, knowledge, music, photography, sports, home interest, and B2B sectors. Brands include: Tom's Guide, TechRadar, Gamesradar+, CinemaBlend, Marie Claire, Who What Wear, Homes & Gardens, Kiplinger, The Week, Guitar World, Digital Camera World, Space.com, Smartbrief, and more. Discover more at: www.futureplc.com.
---