BOOTCAMP HELPS PREPARE GIRLS FOR CAREERS AND WORKFORCE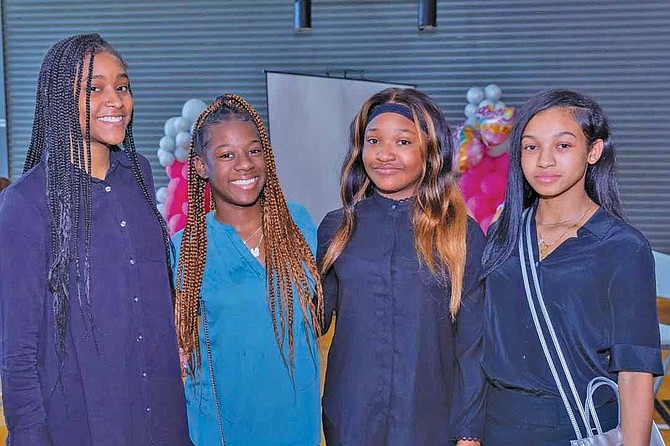 ---
Bootcamp helps prepare girls for careers and workforce

BY TIA CAROL JONES

The Ladies of Virtue are gearing up for its Power to the Professional Bootcamp from June 26th to June 30th. The event will take place at Kennicott Park, located at 4434 S. Lake Park Ave.

Ladies of Virtue has hosted the bootcamp, for girls in 10th
to 12th grade, for 11 years. The goal of the bootcamp is for girls to gain leadership skills that will prepare them for the workforce and internships. Ladies of Virtue was founded by Jamila Trimuel in 2011, for girls ages 9 to 18. The goal of preparing them for college and careers, as
well as for them to become change agents in their communities. "Part of the way we reach our girls in Ladies
of Virtue is this career readiness piece. So, what we're just trying to do is not only empower girls to be their authentic self, but get them fully prepared for any internships or jobs they have lined up for the summer in the future," said Kenya Mercer, Senior Program Manager for Ladies of Virtue.

Through the bootcamp, girls will have the opportunity to participate in different workshops that are designed to help them develop a solid work ethic, teach them how to effectively communicate, and understand what it means to be professional in the workplace. The girls also will have the opportunity to get out and do some career exploration, with the hope it will enable them to make first impressions. The hope is after the bootcamp is over, the girls will be inspired to go out and seek opportunities that are in line with what they want to do as a profession.

Mercer said the focus is on high school girls because they are the ones who are in the age range of getting out into the workforce, with internships and other opportunities. Ladies of Virtue also places their girls in their programs at internships. They want to prepare them for that, and not just send them out without the necessary skills. The aim is for them to be confident and ready to be in those professional settings.

In the past, girls from Ladies of Virtue have interned with
the organization, After School Matters and Rush, as well as small businesses.

"When girls have internships, even if it's a small thing, it does help equip them a lot better for when they are going out to get those fulltime jobs, summer jobs, and prepare
them for college and beyond," Mercer said.

In addition to the career readiness and work ethic skills, the girls in the bootcamp who complete the program will receive a $250 stipend.

This year, since girls have expressed interest in the beauty industry, the bootcamp will include career exploration focused on beauty and makeup, from the executive level to the store level. There also will be a
mental health component that will help them learn how to manage their emotions in the workplace, as well as a networking event with professionals from different industries the girls are interested in.

Mercer said it is important to use partnerships to provide the girls with resources to help them decide their profession.

"Having those connections with entrepreneurs gives our girls a leg up, it gives them first hand experiences, for them to ask those questions they may not know how to ask. Ultimately, it helps us funnel those girls in those fields they may be interested in," Mercer said.

For more information about Ladies of Virtue, visit
lovchicago.org.
---