Stephen Voyce Sets Free with "Emancipation of Eze": The New EP Chronicles His Journey of Personal Liberation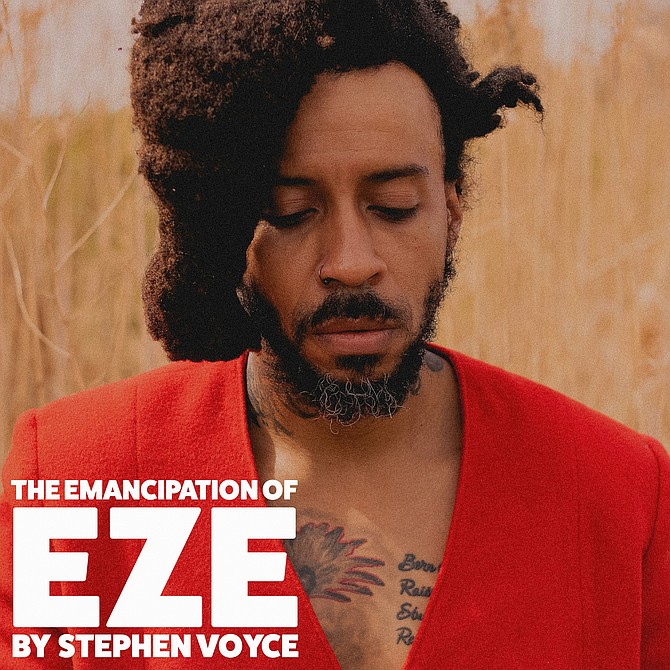 ---
Stephen Voyce Sets Free with "Emancipation of Eze": The New EP Chronicles His Journey of Personal Liberation
MONTREAL, PRNewswire -- Stephen Voyce, the gifted Canadian-Nigerian singer-songwriter surprised fans and broke new ground with the release of his anticipated project, "Emancipation of Eze," a 10-track EP that marks a significant shift in his creative journey. Embarking on a new creative chapter, after years of releasing individual singles, Voyce's transformative project showcases his vocals and artistic growth.
 Available now across digital stores and platforms, this collection of songs showcases Voyce's evolution as an artist and serves as a powerful expression of freedom.

"The Emancipation of Eze" holds immense significance as Voyce's exploration of freedom and the acceptance of letting go. The EP's title itself hints at the overarching theme, as it reveals one of Voyce's Nigerian names, Eze, short for Ezechinyere which translates from Igbo to English as King, reflecting his heritage.

"Hearing 'Promise Land' and 'The Motion' in this body of work feels like a homecoming," said Stephen Voyce, highlighting the significance of these tracks in the context of the EP.

From the infectious energy of the opening track, 'Scream,' to the introspective melodies of the closing song, 'Time,' Voyce's soulful vocals and evocative lyrics leave a lasting mark on the listener's heart and mind. Beyond those, the EP consists of primarily new music, with 'The Motion' and 'Promise Land' being previously released commercial tracks.

Voyce's songwriting genius is on full display throughout, with tracks like 'Scream' and 'Prophet' showcase an unrelenting confidence, while tracks like 'Time' and 'Stand by You' reveal his emotional scars. It is that duality to his creativity that makes him honest and human.

All the new material for the EP was written, recorded, and produced by Stephen Voyce within the span of two weeks. The entire process felt like, to him, a compulsion, a need that craved fulfillment; and so his attention was hyper focused. Since the release, "Stand by You" was selected for an official R&B Spotify Playlist called "Mood Ring" which boasts over 145,000 saves.

Stephen Voyce is a multiple-award winning singer, songwriter, producer, actor, filmmaker, science geek with an ever growing following and fanbase, collaborations with artists around the world. With four commercially released albums, countless singles and collaborations, industry recognition, a budding acting career, he now finds himself in a new chapter, a chapter that sees the artist filled with confidence and a readiness to tell a new story.

To learn more about Stephen Voyce and his music, visit his official website: www.stephenvoycestore.com.
---