Ryan Destiny and Pacsun Expand Partnership, Unveiling '90s-Inspired Summer Collection for 2023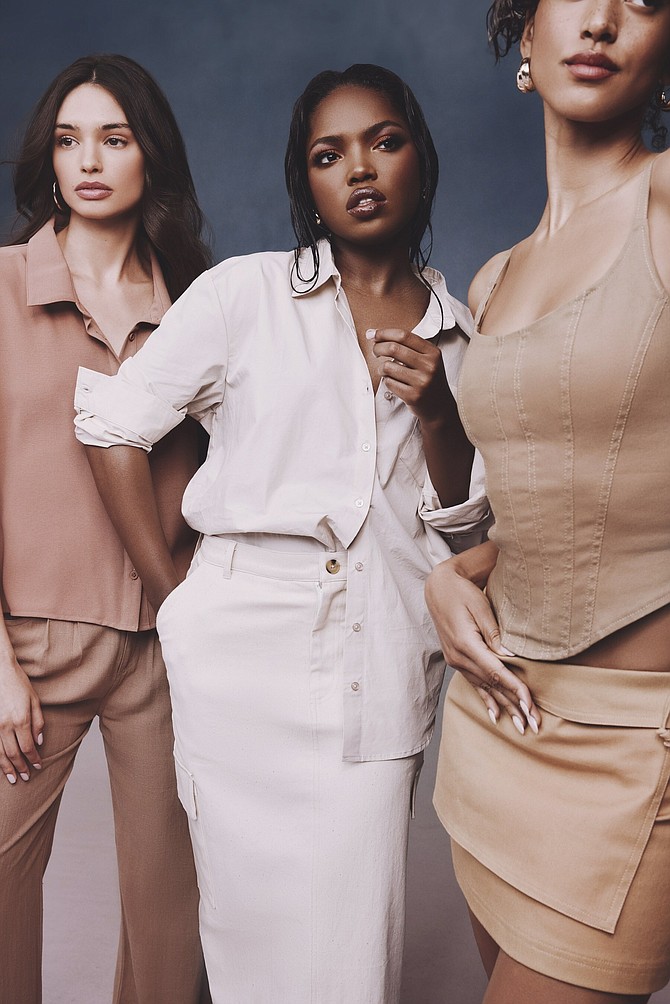 ---
Ryan Destiny and Pacsun Expand Partnership, Unveiling '90s-Inspired Summer Collection for 2023

LOS ANGELES, PRNewswire -- Ryan Destiny and Pacsun are back with the third drop of her self-titled apparel collection, created in collaboration with Pacsun. The summer collection serves as her 2023 debut and draws inspiration from closets of the '90s, with a curated selection of bold pieces that merge sophistication and trend into every ensemble. Destiny's artistic prowess shines through as she infuses elements of grunge and menswear, creating a contemporary aesthetic that resonates with Gen Z's evolving trends and shopping behaviors.

Cargo details are at the forefront, incorporating elements of utilitarian style. Parachute pants and skirts adorned with cargo accents bring a fresh take on grunge, while delicate lace and mesh details introduce soft, feminine notes. Destiny also incorporates modern silhouettes with nostalgic, low-rise bottoms, complementing vintage charm with contemporary fashion to create bold, distinctive looks.

The collection showcases a carefully curated neutral palette intertwined with cool color combinations, centered around key pieces that embody timeless appeal deliberately designed to make a statement. The intentional blending of hues creates a seamless transition from the vibrant energy of Summer and the muted tones of Fall, making it the ideal assortment for the in-between seasons.

"Ryan Destiny's creative vision combined with Pacsun's commitment to quality and style has resulted in a collection that captures the essence of 90s fashion while incorporating contemporary elements," said Abbie Hutzler, Women's Buying Director at Pacsun. "With 90s nostalgia currently trending among our consumers, and this drop is set to resonate and captivate the Pac Community."

The Ryan Destiny Summer Collection is now available at Pacsun.com and select Pacsun stores nationwide. With prices ranging from $24.00 to $70.00 and inclusive sizes XS to XL, this highly-anticipated collection showcases the unique style and spirit that both Destiny and Pacsun represent.
---