Candidate for Trustee of Flossmoor wants to help move Village forward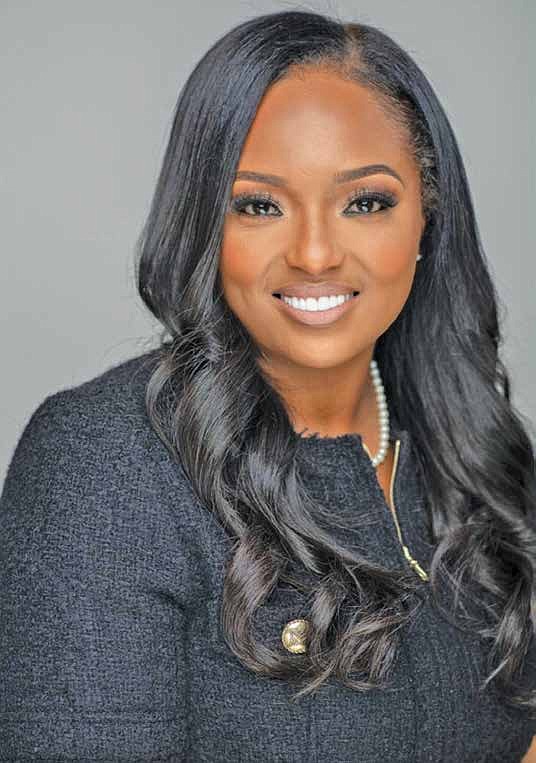 ---
Candidate for Trustee of Flossmoor wants to help move Village forward

By Tia Carol Jones

Arlene "Sugar" Al-Amin is the Clerk of Rich Township, and she is running for Trustee for the Village of Flossmoor.  Al-Amin has been working in and around the community of Flossmoor for the last 16 years. She currently serves as a Commissioner of Community Relations for the Village of Flossmoor. In that role, she serves as a liaison between the residents and the Village to relay the residents' concerns.

"Becoming a Trustee, you gain voting power to help push Flossmoor forward. Becoming a Trustee will help me take all the experience that I have gotten all these years and put it to work for our great Village of Flossmoor," Al-Amin said.

As the Clerk of Rich Township, which consists of 10 municipalities, Al-Amin has been able to talk to people throughout the Township. Those conversations enable her to bring ideas that will help all the municipalities within the Township grow and learn together.

Al-Amin conducted a listening tour of Flossmoor, and residents expressed their desire for more economic development, which includes bringing in a five-star restaurant or community activities that will generate revenue for Flossmoor. With Al-Amin's outside experience, she wants to push for opportunities that will enhance economic development for Flossmoor.

"Sugar Al- Amin has spent her entire life ensuring the upward mobility of The Southland. Her integrity is unmatched, and her heart for people is extraordinary. I fully endorse her candidacy for Village Trustee, Rich Township Supervisor and Democratic Committeeman Calvin Jordan said in a release.

According to the U.S.  Census Bureau, the Village of Flossmoor's population is 9,461 and the median income is $126,085. When it comes to the specific needs of the community, Al-Amin believes it is essential to have people in office who have a good relationship with law enforcement. She has a very close relationship with law enforcement and she wants to continue that relationship so the Village can practice healthy enforcement of the laws. Al-Amin also is a Certified Youth Mental Health First Aid Counselor.

"There's no better candidate for this particular office than Sugar Al-Amin. She possesses the skillset and quality that truly defines the prototype government official. I am honored to support her in this endeavor, but moreover, the residents of Flossmoor will benefit greatly with her being a Village Trustee," Illinois State Representative Debbie Meyers-Martin said in a release.
 
Al-Amin wants to continue the relationship she has established with the Village of Flossmoor President Michelle Nelson. It is a relationship Al-Amin established by being heavily involved in the community. She believes the relationship will grow once she is elected as Trustee.

"That relationship would only grow, because some of her policies and things that are very important to her, we kind of align there. It would be a solid balance of how she sees things in our community, what we've sustained and the growth we need to have, along with my vision. I think it would bring a really good balance working with her," she said.

Al-Amin is ready to help Flossmoor continue to grow as it becomes more diversified with young homeowners and retirees. She is excited and enthusiastic to be a voice for the community and work with the board, which she believes is great, as well as the Village President.

The election will take place Tuesday, April 4th. For more information about elections in the South Suburbs, visit cookcountyclerkil.gov.
---