Kam Buckner talks about the Safe-T Act and his run for Mayor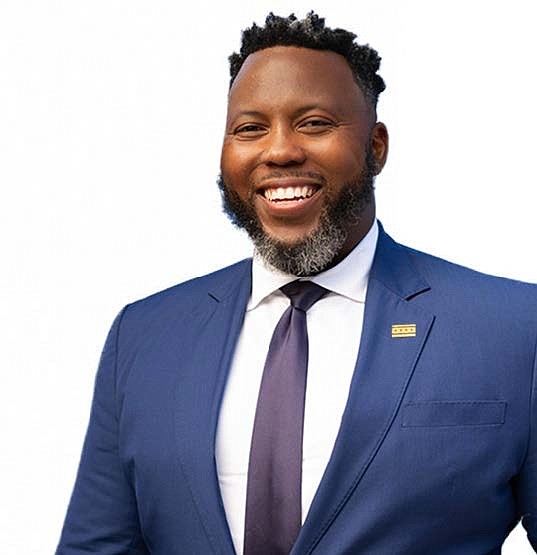 ---
Kam Buckner talks about the Safe-T Act and his run for Mayor
By Tia Carol Jones

Illinois State Representative Kam Buckner filled out a questionnaire about the Safe-T Act, the Pretrial Fairness Act and his candidacy for Mayor of the City of Chicago.

Citizen Newspaper: The Safe-T Act, HB3653, was passed in January 2021 and signed into law February 2021. Can you walk us through the Act and its goal?

Kam Buckner: The goal of the SAFE-T Act was to create safer communities throughout Chicago and bring justice to the criminal system. That meant changing our pretrial systems, which have disproportionately impacted Black, Brown, and low-income communities, by using cash bail as ransom and allowing those with financial means to buy their way out of jail. These same changes empower our judges and courts by giving them more information when making decisions about pretrial release. The SAFE-T Act also creates higher standards for policing, to ensure that police officers are held accountable to the people they serve and that the same standards apply statewide.

Citizen Newspaper: There are several parts of this legislation, but one part people seem to be very focused on is Pretrial Detention and Bail. Please give us an overview of what that is. Then, what are people getting wrong about what this means for people in Illinois, beginning January 2023?

Buckner: The Pretrial Fairness Act, a part of the SAFE-T Act, eliminates the use of money bond in Illinois because it is a system that hasn't succeeded in making our communities safer.  In fact, it is this same system that allows people charged with murder to pay their way out of jail by posting bail. This system has been detrimental to families in Black, Brown, and low-income communities where people charged with a crime and unable to pay a bond have been forced to sit in jail awaiting their day in court regardless of whether or not they posed a risk to society. Spending any amount of time in jail can disrupt a person's life. There's trauma that comes with the experience and in many cases people lose their jobs, housing, and sometimes custody of their children–all before a judge has determined guilt or innocence.

What people often misunderstand is that this new system will improve community safety by prioritizing risk and not finances when making pretrial decisions. Those who are charged and determined to be a danger to others, those who are deemed a flight risk, and those detained and charged when they are already out on pretrial release will remain in jail pretrial. Those who are not a danger to our community will be allowed to return to their homes while they wait for their trial date.

While the end of money bond was supposed to go into effect January 1, 2023, due to some legal proceedings, implementation has been delayed until the Illinois Supreme Court makes a ruling.

Citizen Newspaper: Why do you think there is so much misinformation going around about the Pretrial Detention and Bail portion of the Safe-T Act?

Buckner: People are concerned about public safety and republican candidates and conservative leaders took advantage of this fear in the fall when they decided to fund million dollar misinformation campaigns to try and convince people that the SAFE-T Act was going to make us less safe. They sent fake political mailers to people throughout Illinois, spreading outright lies about "dangerous people" being released back into the community on January 1st. Ultimately, voters in November were not fooled by their misinformation campaign and overwhelmingly supported elected leaders who voted for the SAFE-T Act and support ending money bond.

Citizen Newspaper: In the time since the SAFE-T Act passed is there anything that has been added to it?

Buckner: Changes were made in Springfield after the introduction of several trailer bills to help modify the language of the SAFE-T Act and make sure it was clear and easy to understand for the purposes of statewide implementation. Certain charges were added to the detainable list, but otherwise, the SAFE-T Act stayed true to the guiding principles that led legislators to pass the law in 2021.

Citizen Newspaper: In May 2022, you announced that you are running for Mayor of the City of Chicago. In November 2022, you filed a petition for your campaign. What led to your decision to run for Mayor?

Buckner: I decided to run for mayor because our city needs a leader that will bring people together to get things done.  I am a son of Chicago. I grew up here, my mother was a teacher here and my father worked in law enforcement. Our city has so much potential and I want to make sure that it is a safe and just city for everyone who lives here.

Citizen Newspaper: You have released some policy plans. Can you talk about Safer 77, your transportation plan, your mental health plan, your environmental plan and your plan for Veterans in Chicago?

Buckner: Safer 77: My Safer 77 plan brings a balanced approach to safety and justice that tackles crime now while also addressing the root causes of crime. This plan is based on a five point strategy, which includes:

Strengthening our police force with more accountability and better training.
Syncing our governments and community partners and programs.
Shifting our focus away from non-violent crime to address the root of the problem.
Supporting community policing with benefits, professional development, technology, and incentives.
Solving crimes by addressing the flawed practices that create low arrest rates for violent crimes.

You can learn more about my plans by visiting my website: https://kamformayor.com/4-star-agenda/public-safety/; https://kamformayor.com/4-star-agenda/transportation/; https://kamformayor.com/mental-health/; https://kamformayor.com/4-star-agenda/environment/; https://kamformayor.com/4-star-agenda/veterans/; https://kamformayor.com/4-star-agenda/.

Citizen Newspaper: What sets you apart from other candidates running for Mayor?

Buckner: I am the candidate with the most comprehensive and transformative plans for the City of Chicago. I am from Chicago, I grew up here, and I represent the most diverse legislative district in this city, which covers 20% of the wards of the City of Chicago. I know what our communities need and I am willing to work and collaborate with others, just like I've done in Springfield, to address the issues impacting Chicago most. I am driven by a belief that we can get our City back on track toward a safer, more secure, and stronger Chicago where Opportunity for All is our guiding principle.

For more information about Kam Buckner's campaign for Mayor, visit https://kamformayor.com/ or follow me on social media at @KAMBUCKNERCHI.
---