CURLS Launches TRANSLATE Campaign to Empower Women with Textured Hair
The consciously curated capsule collection will provide a bold perspective for the CURLS consumer to speak their truth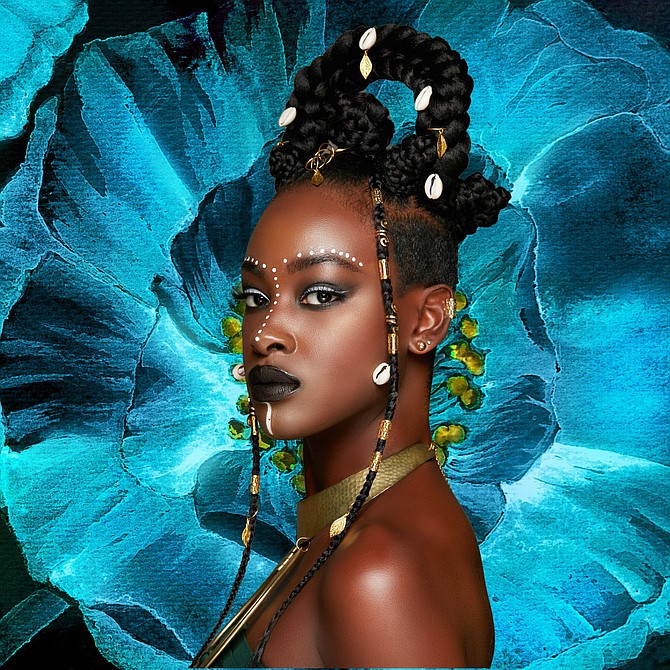 ---
CURLS Launches TRANSLATE Campaign to Empower Women with Textured Hair
The consciously curated capsule collection will provide a bold perspective for the CURLS consumer to speak their truth
DALLAS, PRNewswire -- CURLS, the most recognized natural hair care brand in North America, the textured hair aisle, and the multicultural community, is excited to announce the launch of its 2023 Hair Trend Release TRANSLATE: a compilation of defined hair textures, forms, and angles using cornrows, braids and lots of curls to create five elevated, consciously curated yet versatile hairstyles using CURLS high performance styling products. This collection is truly designed to empower women with textured hair to speak their truth and express themselves through their hair.
"Our hair is a statement of who we are," said Mahisha Dellinger, Founder of CURLS.  "It's a reflection of our heritage, our culture, and our identity.  We created a campaign that empowers Black women to embrace their individuality and express themselves confidently through their hair. WE are tastemakers, WE are trendsetters."
The launch will kick off with a campaign video to introduce TRANSLATE and tell the story of how this portfolio of hairstyles and products were thoughtfully designed with a bold perspective to connect to the CURLS consumer and empower them to speak their truth
The five hairstyles in the TRANSLATE collection are each named to express CURLS' perspective on the spirit and beauty of black women now, 20 years ago at the founding of CURLS, and forever. The hairstyles and products are as follows:
EMPOWERED: A striking hairstyle featuring a braided Bantu knot crown supported by a buzz cut on both sides. Long face-framing braids hang elegantly, and cowrie shells and gold bands add the final touch.
Capsule includes: Blueberry Bliss Reparative Leave In Conditioner, Blueberry Bliss Curl Control Paste, Ultimate Styling Collection B N Control Sculpting Gel, Sea Moss Sea Mineral Infused Curl Slime
CAPTIVATING: An effortless high bun with controlled texture, perfect for a polished, chic look day or night.
Capsule includes: Aloe & Blueberry Juice Curl Moisturizer, Sea Moss Mineral Infused Curl Slime, Blueberry Bliss Curl Control Paste
RESILIENT: A tribute to the rebounding spirit of women, this hairstyle features defined cornrows fanning back towards a halo twist. Thicker braids hang effortlessly down the side of the face, beyond the backdrop of a textured blunt cut.
Capsule includes: Hair Under There Bomb Braid In Conditioner, Hair Under There Protect Me Styling Pomade, Hair Under There Soothing & Cooling Scalp Potion, Blueberry Bliss Repair and Grow Sculpting Mousse
CONFIDENT: A combination of smooth textured hair on both sides, with defined cornrows climbing up to the crown of the head leading to cascading curls and effortless volume.
Capsule includes: Blueberry Bliss Blueberry and Coconut Hair Milk, Sea Moss Nourish & Shine Sea Moss Foam, Blueberry Bliss Curl Control Jelly
READY: This style kit includes everything women need to protect their scalp and hair and stay ready, whether they're wearing side bangs or braids.
Capsule includes: Hair Under There Bomb Braid In Conditioner, Hair Under There Soothing & Cooling Scalp Potion, Hair Under There Protect Me Edge Styling Pomade
Each hairstyle in the TRANSLATE collection comes with a specially curated kit of CURLS products to help women recreate the look at home, including leave-in conditioners, styling gels, and more. Additionally, each kit comes with a free CURLS Edge Brush or Texture Turban.
 Founded in 2002 by Mahisha Dellinger, CURLS has developed into a leader in the haircare market for over 20 years, creating innovative, high-performance hair styling and care products inspired by nature and the freedom of self-expression for the diverse needs of curly and textured hair. Visit curls.com or follow us @CURLS on Instagram.
---